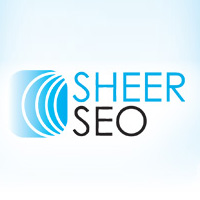 Today, if you are likely to run an online business, you should first track the analytics of your site's SEO, which is undoubtedly, the best technique to bring you the maximum exposure.
Right? 😀
But, with tough competition, you cannot always rank for every keyword that you target. But, when you've a powerful tool like SheerSEO – SEO Software, it helps you a lot in analyzing everything related to the SEO of your site.
SheerSEO
As said earlier, there are thousands of web pages online, which target the same keyword and also, there are professionals who can rank well on search engines. So, SheerSEO is really an awesome tool for people who have set up an online business and are looking for a better exposure. Because, if you can properly make use of SEO, your business can turn out to be the best in a very less time.
SheerSEO is an SEO tool for webmasters and online business owners. With over 45,000+ happy customers, they've been providing the best SEO analytics and tracking services which help you in optimizing your site, as well as, teaches you SEO. Unlike the other SEO softwares, you need not install it on your computer nor use a plugin on your site. It's a simple software, which you can use right from the site and make the best of it. Moreover, most of the SEO softwares which offer such features and very complex to use and newbies especially, cannot make anything of it. But, SheerSEO has a simple interface which is so easy to get started. Remember, SheerSEO is not just a link-building software. They offer great services like
Directory submission
Keyword Tracking/Analysis
Social Media Analysis
Pagerank Analysis
Traffic Estimation
Backlink Check
Indexation Reports
Google Analytics Integration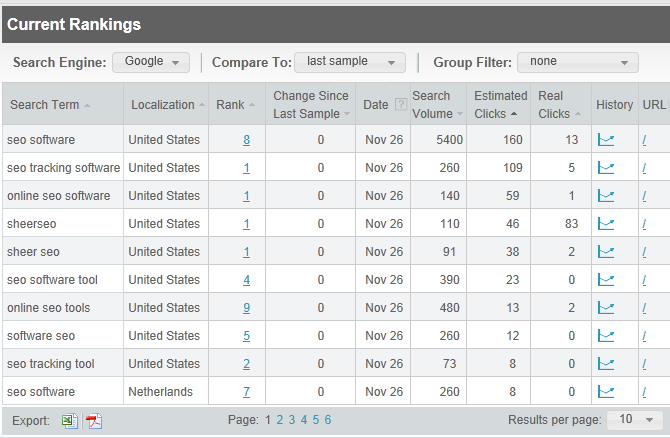 The best part about this software, that I like the most is, it allows you to get mailed reports of your site in either pdf or csv formats. Besides the above list, it also has keyword density tool, content benchmarking, social bookmarking, XML API, blog reviews, main referrals and many more.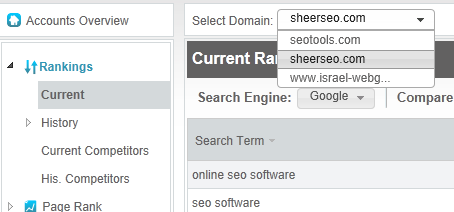 The company also offers a demo of the product to the first-timers where you can access the functionality of the software. I've walked through the demo and trust me, you'll love it. The demo comes with their own site's reports by default; where, you can see the traffic stats, referrals, current pagerank of the site, pagerank history, number of backlinks along with graphs and pictures for better understanding.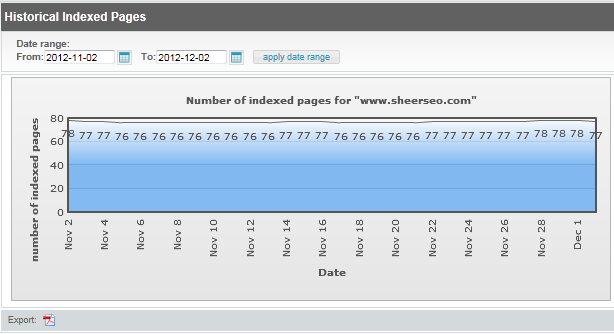 Pricing
I really liked the pricing plans of SheerSEO as they have 6 different plans.
You can either pick any of them, keeping your requirement in mind. The site also offers a free trial for two months where you can enjoy all the selected features and get some idea of its functionality. When compared to other SEO softwares, the prices are affordable as you can pick any of the plans. The pricing ranges from $7 to $40 depending on the plan. They also provide free blog reviews, directory submissions with selected plans.
If you're looking to get the best SEO software, SheerSEO is it.
Source: https://allbloggingtips.com/sheerseo-review/
---
---
You might also like this video