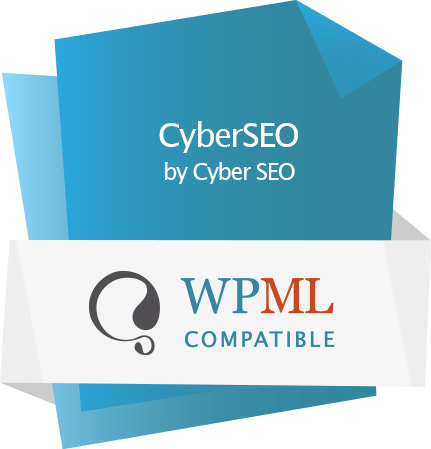 Just want to remind you that CyberSEO Pro ver. 7.104 and higher is officially compatible with WPML – the WordPress Multilingual Plugin, which lets you fully optimize your site for SEO in multiple languages.
WPML makes it easy to run a multilingual website with a single WordPress installation. Choose languages for your site and start translating content. WPML comes with over 40 languages. You can also add your own language variants (like Canadian French or Mexican Spanish) using WPML's languages editor. You can arrange different language contents in the same domain (in language directories), in sub-domains or in completely different domains.
You have full control over how URLs look.
You can set SEO meta information for translations.
Translations are linked together.
Sitemaps include the correct pages and pass Google Webmasters validation.
With WPML, search engines understand your site's structure and drive the right traffic to the right languages. It's powerful enough for corporate sites, yet simple for blogs.
Source: https://www.cyberseo.net/blog/cyberseo-pro-is-wpml-compatible-now/
---
You might also like this video