If you run a WordPress online store or are planning to launch one, you might already know that managing product details can be a tedious task. This is especially true if you sell lots of products, offer variations, or you're an affiliate. So, you might be looking for a WooCommerce import products plugin.
Using this type of tool can help you drastically simplify your product management workflow. This way, you can focus on other aspects of your business, like marketing, building your brand, or optimizing your profit margins.
In this post, we'll discuss why you may want to use a WooCommerce import products plugin. Then, we'll talk about what you should look for when choosing a tool. Finally, we'll share seven of the best WooCommerce import products plugins. Let's get started!
Why You May Want to Use a WooCommerce Import Products Plugin
Unless you're only dealing with a handful of simple items, adding products to your online store using WooCommerce's built-in features can require a lot of time and effort. That's because you'll need to manually import images and input all the required product fields. Plus, you may have to configure nuanced details like categories, attributes, variations, and more.
So, the main benefit of using a WooCommerce import products plugin is that it helps simplify product management. As a result, it can free up your valuable time to focus on other, more important tasks like refining your search engine optimization (SEO) strategy or other growth tactics.
However, it's not just owners of large e-commerce stores that may benefit from using this type of tool. Here are a few more scenarios in which you may need a WordPress plugin to import numerous complex products:
Affiliate sales. If you're running a store made up of affiliate products, your profit is based on commission. Therefore, there's a good chance you constantly rotate large numbers of items.
Dropshipping. Similar to affiliate marketing, dropshipping enables you to promote products without dealing with shipping and inventory. Since you don't keep all the profit, you'll likely need to sell (and manage) more products to be successful.
Wholesaling. When you run a wholesale store, you work directly with suppliers to sell bulk products at a discounted price. Your catalog likely changes often based on supply.
Site migration. You might want to transfer your site to WordPress and WooCommerce. If that's the case, using a WooCommerce import products plugin can save you tons of time.
No matter your circumstances, the end result of using a plugin to import a large number of products is the same – less work for you!
What to Look for in a WooCommerce Import Products Plugin
Before we dive in to our list of WooCommerce import products plugins, let's take a look at some of the most important factors to consider when choosing one:
Your unique needs. First and foremost, you'll want to think about your distinct circumstances. For example, some plugins are specifically designed for users who want to transfer their site from Shopify to WooCommerce. Meanwhile, others offer unique features for affiliate stores or wholesale businesses.
User downloads/reviews. You'll only want to install high-quality plugins. If it's used by hundreds or thousands of people, and it has at least 4 out of 5 stars, you can probably assume it works well and is secure.
Customer support. Depending on your skill level, you might end up needing some extra assistance. Check out every tool's support options so you know what to expect in this department.
If you take the time to consider the above, you'll be better equipped to choose the right WooCommerce import products plugin
7 WooCommerce Import Products Plugins Worth Your Consideration
Now that you know more about what to look for in a WooCommerce import products plugin, let's check out seven options that are worth your consideration.
1. Product Import Export Plugin for WooCommerce

First up on our list is Product Import Export Plugin for WooCommerce. Using this tool, you'll be able to import and export simple, grouped, and affiliate products.
It can also import and export all the other essential data, such as images, categories, tags, and reviews. Plus, it allows you to target products using filtering.
With a paid plan, you can manage complex products with variations. And, you'll be able to work with WooCommerce subscriptions, bookings, custom fields, and more.
Overall, this is an excellent "all-around" option, but what sets it apart is its integration with ChatGPT. Using this powerful AI, the plugin can automatically generate a description for any products that don't have one.
Price: You can get this WooCommerce import product plugin for free, but it won't support product variations and has some other limitations. The premium version starts at $69 per site per year.
2. WP All Import

WP All Import is another solid choice when it comes to WooCommerce import products plugins. It's compatible with Excel, CSV, and XML, giving you all the necessary features to automatically add products to your store in bulk.
The pro version also supports variable products, and you can get tons of useful extensions. For instance, WP All Import offers add-ons that integrate with some of the most popular WordPress plugins, including Gravity Forms.
Furthermore, since its developers also create addons for listing-based sites, it's well-suited for a job board site or a business directory. Additionally, using WP All Import is super easy since it offers a two-panel drag-and-drop interface directly in the WordPress dashboard.
Price: WP All Import offers a free version, but it can't accommodate variable products. For the premium tool, you have a few options. You can buy the plugin's standalone import or export option. Each costs $99. For premium import and export functionality, you'll pay $169. Alternatively, WP All Import also offers bundled packages with add-ons starting at $149.
3. Woo Import Export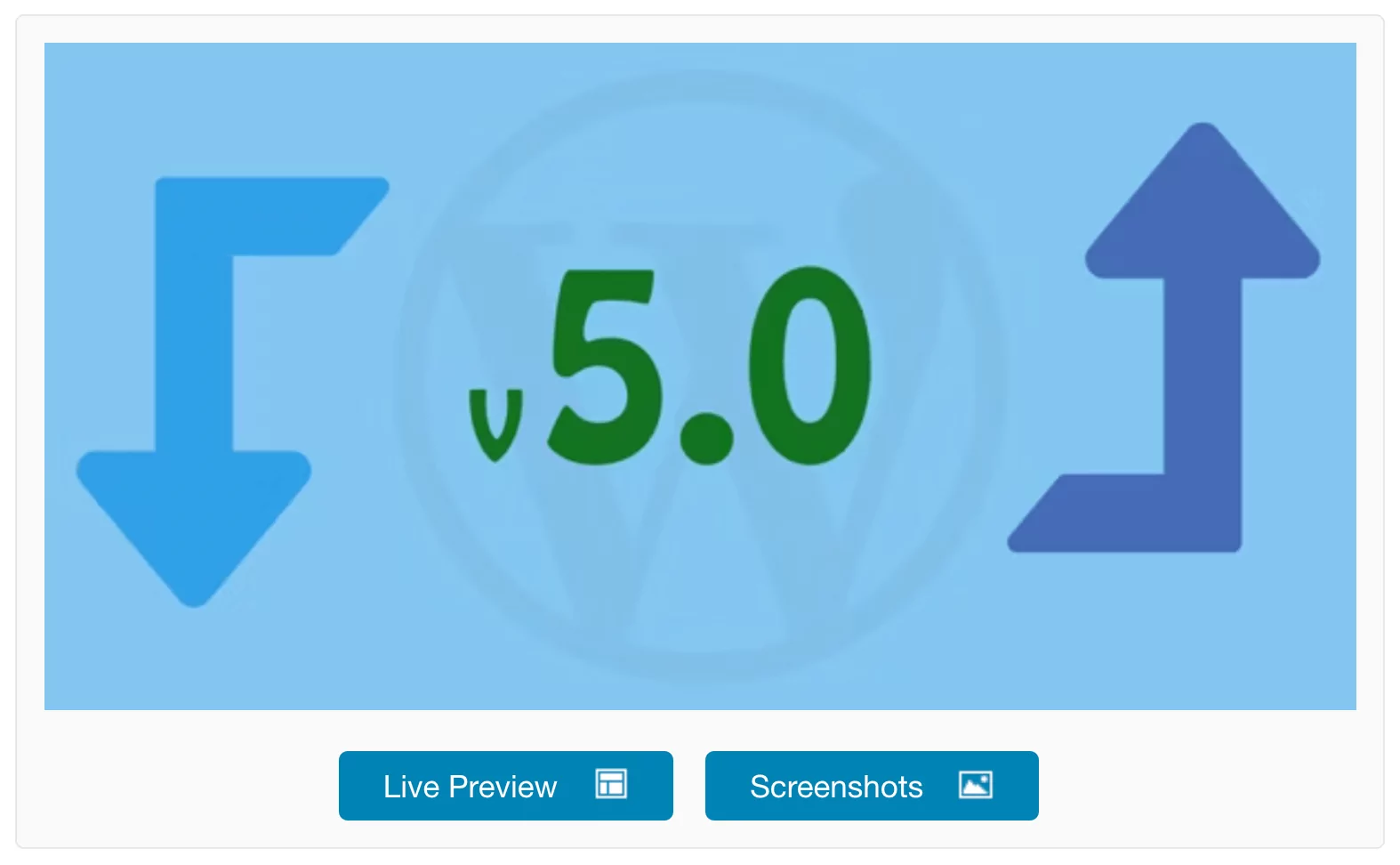 Woo Import Export is another plugin that will give you comprehensive import/export features for your WooCommerce products. It supports all types of products, as well as coupons and users.
Additionally, Woo Import Export supports multiple popular multilingual tools, so it might be a good choice if you plan to transfer your products to other sites for translation.
Furthermore, Woo Import Export comes with lots of nifty features that you might not have thought of. For instance, it will auto-delete empty rows, and it supports compressed file types like .gz and .tar.
Price: Woo Import Export offers a "Lite" version, but like with other WooCommerce products imports plugins for free, it's somewhat limited. Premium plans start at $159 per site.
4. Advanced Product Importer & Affiliate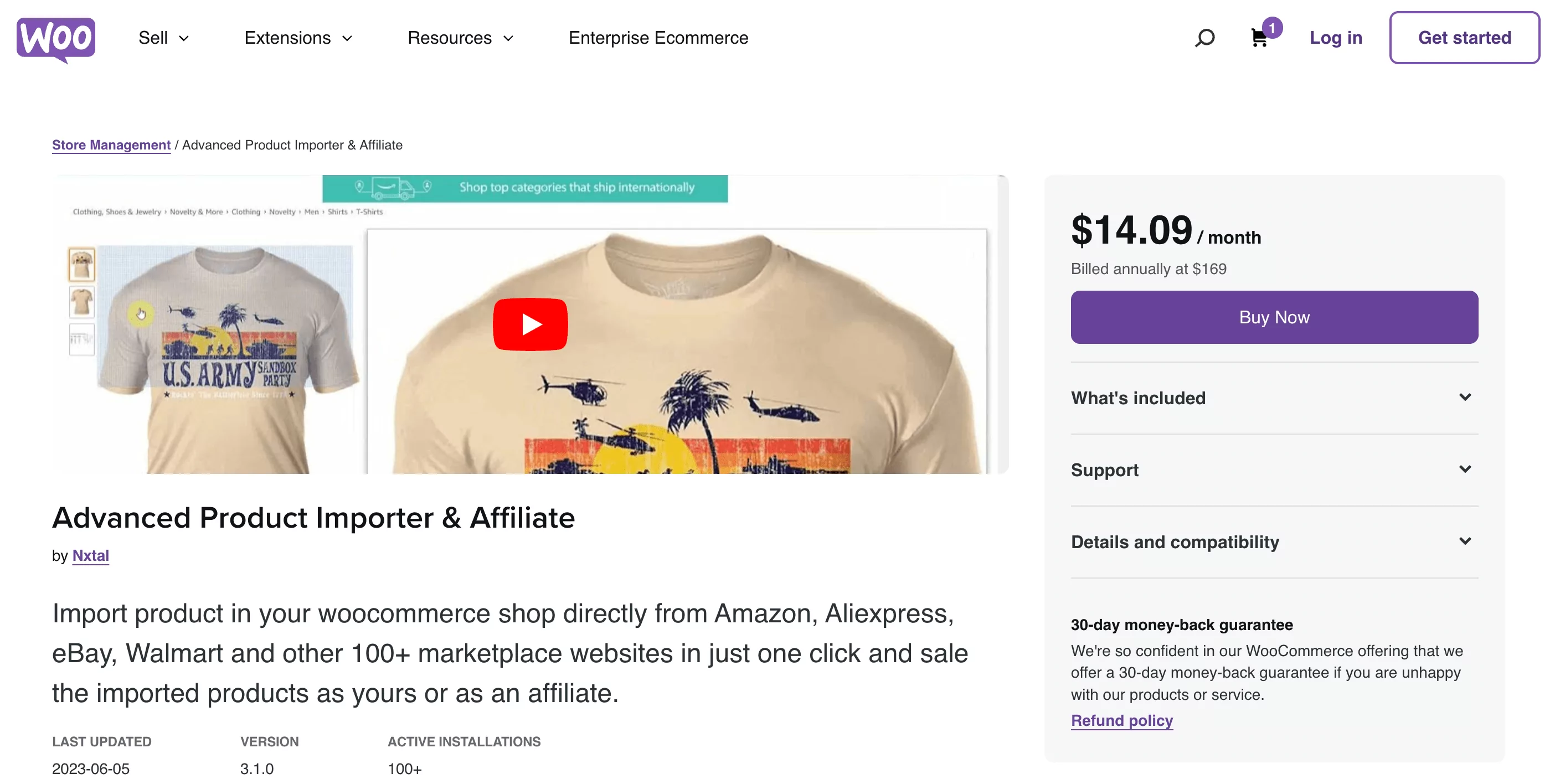 Advanced Product Importer & Affiliate is another strong contender when it comes to WooCommerce import products plugins. However, as the name suggests, it's only appropriate for affiliate or dropshipping sites.
It integrates with over 100 marketplace websites, such as Amazon, AliExpress, Ebay, and even Shein. With Advanced Product Importer & Affiliate, you'll be able to quickly and easily import products using the plugin's Chrome extension.
It supports all the essential product information, like name, SKU, images, video, etc. Then, once you import products, you can further add/update their details as you like.
Price: The Advanced Product Importer & Affiliate plugin costs $14.09 per month when billed annually ($169 per year).
5. Product CSV Import Suite

Product CSV Import Suite is a good option if you're looking for a high-quality WooCommerce plugin with basic import/export functionality. It also allows for merging of products.
The only major downside with this plugin is that it doesn't support XML or other file types, it should be used with CSV. However, this probably won't be a problem for most users.
It's also compatible with Google Product Feed. So, this plugin may be a good choice if your business started out on Google Shopping and you want to transfer it to WordPress and WooCommerce.
Price: Poduct CSV Import Suite costs $4.92 per month when billed annually ($59 per year), which makes it one of the most affordable tools on this list.
6. Migrate & Import Shopify to WooCommerce

Migrate & Import Shopify to WooCommerce is the perfect option if you need to move over a Shopify store to WordPress. It can import six types of data, and gives you the option to set your products as "active", "achieved", or "draft".
It also provides advanced filter options like vendor and publishing date. In addition to Shopify products, this plugin lets you import pages, blog posts, and customer lists. That means it can essentially enable you to migrate an entire Shopify site over to WooCommerce.
Price: Migrate & Import Shopify to WooCommerce costs $6.59 per month when billed annually ($79 per year).
7. Product Importer Deluxe

Last but not least, let's check out the Product Importer Deluxe plugin. This is a powerful WooCommerce import products plugin that comes with all the essential import features you could ask for.
Plus, it seamlessly integrates with tons of useful SEO tools and some wholesale pricing tools. Therefore, it may be ideal if you offer wholesale products. Although this plugin is referred to as an "importer" it also includes export functionality by default.
Price: Product Importer Deluxe costs $99 per store. Alternatively, you can get a license for 1-5 stores for $189 or pay $399 for unlimited.
Conclusion
Whether you run a large e-commerce site, a wholesale business, or you're an affiliate store owner, managing or moving around products can be time-consuming. That's why you may be looking for an alternative to manual data inputting. The good news is that you can use a WooCommerce import products plugin.
These import tools are typically super user-friendly, and some are even free. For a solid all-around tool, check out WP All Import or Product Importer Deluxe. As an alternative, if you want a quality plugin that focuses on migration functionality, try Product Import Export Plugin for WooCommerce or Migrate & Import Shopify to WooCommerce.
Looking for a WooCommerce import products plugin because you want to create multiple sites in different languages? Consider TranslatePress for your WordPress translation needs: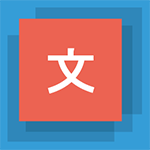 TranslatePress Multilingual
TranslatePress is the easiest way to translate your WordPress site. It's fast, won't slow down your website, works with ANY theme or plugin and it's SEO friendly.
Subscribe to get early access
to new plugins, discounts and brief updates about what's new with Cozmoslabs!
Source: https://www.cozmoslabs.com/1720128-woocommerce-import-products-plugin/
---
You might also like this video