Are you searching for the Jasper free trial 2023 to try it risk-free?
If yes, you're in the right place.
Jasper (formerly Jarvis) is the leading AI writing assistant with 5/5 stars ratings that will help you write original and creative content fast like never before.
In this Jasper AI free trial post, we've gathered all the details you need to know about the free trial of Jasper.ai so that you can get access to this beast, effortlessly.
By the end of this post, you will also get a glimpse of Jasper.ai's top features that make it a go-to resource for all the marketers, writers, and entrepreneurs out there.
That's why we highly recommend you spare 5 minutes to read this tutorial till the end to find out how this AI tool can be your perfect writing partner.
So, without further ado, let's get started!
How to Activate Jasper AI Free Trial In 2023?
You can start using Jasper in less than 2 minutes. Here is a step-by-step guide you need to go through to claim your free trial of Jasper.ai.
Step 1: Visit this special link that will directly take you to Jasper.ai's free trial landing page where you can activate your 10,000 words Jasper free credits.
Step 2: Simply, click on the "Claim 10,000 Words Free" button.
Step 3: Next, you need to create an account that can be easily done using your Google account. You can also use any other email address if you want.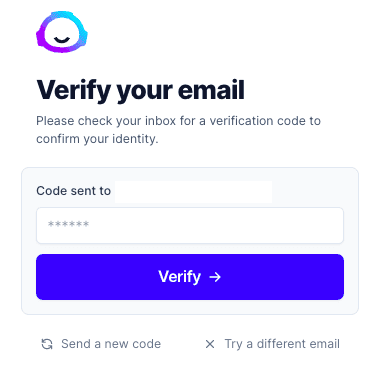 Step 4: Then you will be asked some basic questions as shown below;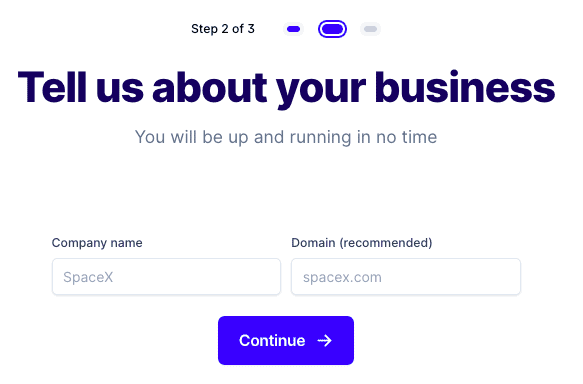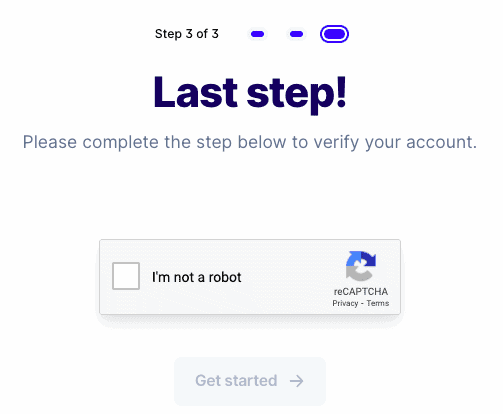 Step 5: Finally, pick a plan and provide payment details to start your 5-day free trial.
So, that's how you can claim your Jasper.ai free trial along with a 10,000 words bonus credit. Once done, go to Jasper login page and start creating content.
It's as simple as that!
Quick Note: You don't need to worry about giving your credit card details as you will not be charged a single penny until your free trial expires.
Now, you must be thinking about how to make use of Jasper.ai to write blog posts or other content, right?
Well, you need to follow 3 steps process that will allow you to write high-quality content fast which is as follow;
Open Jasper documents to write long-form content
Give a brief description of what you want Jasper to write for you
Sit relax and watch Jasper writing top-notch content in a matter of seconds
To know more about how it works, you may check out the Jasper demo below;
---
Why Choose Jasper AI for Content Creation In 2023?
So why should you choose Jasper AI? Here are some of the top benefits that make Jasper.ai a perfect writing companion for everyone.
1. Supports 25+ Languages
Jasper is not limited to the English language only. With Jasper, you can write and translate your content in over 25+ languages.
2. Say Goodbye to Writer's Block
If you're struggling to come up with new content ideas then Jasper is definitely for you as it helps your creativity keep going and inspires fresh marketing copy.
3. Save Hours Writing Original Content
Writing and revising copy is a time-consuming job. But with Jasper, you can write creative and original content that may not even need editing within a few seconds.
4. Write Long-form Content
Unlike other AI writing tools, Jasper Boss Mode goes one step ahead and allows you to write long content. Moreover, Jasper supports Surfer SEO integration that helps you easily optimize your articles for search engines.
5. Marketing Framework Templates
Jasper comes with the AIDA (Attention, Interest, Desire, Action) framework — the oldest marketing framework in the world.
It will also give you access to Problem-Agitate-Solution (PAS) Framework and Before-After-Bridge which will help you create new marketing copy ideas without any copywriting skills.
6. Blogging & SEO Tools
It comes with various useful tools such as Blog Post Topic Ideas, Outline, Intro, and Conclusion that will assist you to write your blog posts faster.
Moreover, SEO tools are there that will help you write effective Titles and Meta Descriptions for your blog posts, homepage, product page, and services pages to stay on the top of SERP.
7. YouTube Tools
If you're a YouTuber then also Jasper is the right choice for you as it is included with plenty of tools that will help you with Video Topic Ideas, Script Outline, Titles, Script Hook and Introduction, and Description.
At Jasper, you will also get access to some dedicated social media tools that will help you generate short posts for social media, write personal and company bio that captures attention, and catchy captions for your Instagram posts.
9. Ads Tools
A couple of ads related useful tools are also there to generate high-converting copy such as;
Facebook Ad Headline
Facebook Ad Primary Text
Google Ads Headline, and
Google Ads Description
10. Content Improver
Last but not least — Content Improver. With Jasper, you are also facilitated to rewrite your existing piece of content to make it more engaging.
So, are you ready to get started with Jasper? Let's find out how much it will cost you once you upgrade to its premium plans.
Read: Jasper AI Review 2023: Can It Write Better Than Your Writer?
Access to Jasper Chat
A piece of great news to all the Jasper users.
Jasper is offering a new AI chatbot for free to all the Boss mode and Business plan users.
What is Jasper Chat?
Jasper Chat is an AI-based chatbot that uses machine learning algorithms to understand the users' intent and generate conversations like a human.
You can use it to get new content ideas, help with better content, or simply use it as a live chatbot on your website.
Read: Jasper Chat Review: Is It the BEST AI Chat for Content Creators?
---
Jasper.ai Pricing Plans 2023: Which Plan is Best for You?
There are two plans you may opt for, one is best suited for those who want to create long content. Another pricing is best for teams and businesses. Here are the complete details;
1. Boss Mode: This is their most popular plan that facilitates long-form content writing, and begins at just $49 per month. In this plan, you can write 50,000 words every month, and comes with the following powerful and helpful features;
Documents
Jasper Commands
SEO Mode
Recipes
Plagiarism Checker
Grammarly Basic
Revision History
Jasper Certified Badge
3X Faster Response Time
The best thing is that you can subscribe to any one of these two for free. As soon as you activate your Jasper trial, your account will be instantly loaded with 10,000 word credits FREE and all features will be unlocked;
2000-3000 Character Lookback
Unlimited Runs
Jasper Commands
Create Long-Form Content
Organize all the generated content in a single document
Workspace Documents
Unlimited Project Folders
25+ Supported Languages
50+ Short-Form Copywriting Templates
Chat Support & Live Training
AI Copywriter's Community
2. Business plan: Besides Boss mode, Jasper also offers a "Business Plan" that has custom pricing depending on your usage. Its pricing starts at $499/month. You can literally create unlimited content with the Business plan.
Request a Demo for Business Plan
Isn't it amazing?
Looking for discounts on Jasper? We've got you covered!
All you need to do is switch to yearly billing; you will instantly get 17% off on your order.
Also Read:
---
FAQs | Jasper AI Free Trial 2023
Here are some of the most essential questions about Jasper's free trial you may find helpful.
What is Jasper?
Jasper AI is an AI-based writing assistant designed based on the GPT3 artificial intelligence technology that helps you get rid of writer's block and publish more content faster.
Does Jasper produce plagiarism-free content?
Yes, Jasper comes with an in-built Copyscape plagiarism checker. So, you can expect 99.99% original content and publish the same without a second thought.
Who is Jasper.ai for?
All entrepreneurs, marketers, and agencies should have in their arsenal to overcome the stress of creative content creation and save writing hours weekly.
Is Jasper free?
No, Jasper.ai is a premium application available at fair pricing. That being said, you can always take Jasper free trial to try it for 5 days.
How to activate the Jasper free trial?
To grab Jasper.ai free trial, simply hit this link, sign up and you're all set to try Jasper with 10,000 words of free credits for the next 5 days.
Can I get the Jasper free trial without credit card?
No. You will need a valid credit card to get free access to Jasper. Once your trial period is over, you will be charged automatically based on your selected plan.
How to cancel Jasper free trial?
To cancel your Jasper free trial, either you can email them at [email protected] or go to "Account Setting" from your Jasper account and then simply click the "Cancel My Account" button.
What about Jasper's money-back guarantee?
Your Jasper subscription is covered with a 5 days no-risk money-back guarantee. This means, Over the next 5 days if you feel Jasper is not worth it for your business, you can reach them at [email protected], and they'll instantly refund 100% of your money.
How about Jasper's pricing plans?
Jasper offers two plans — Boss Mode begins at $59/mo and Business plan has custom pricing depending on your usage (which starts at $499/mo).
Is there any lifetime deal available on Jasper.ai?
No, Jasper does not offer any lifetime deal as of now.
Is there any Jasper free alternative?
Yes, you can try Rytr.me as a free alternative to Jasper.
Read: Jasper AI Pricing Plans 2023: Why Prefer Boss Mode?
Read: BEST AI Story Generator Tools to Write Better Stories
---
Conclusion on Jasper Free Trial 2023
So, we have come to the end of our Jasper Free Trial tutorial.
Jasper's AI capabilities mean the application is well worth a shot if you are an entrepreneur, marketer, or agency looking to produce high-quality content fast to grow your audience and boost conversions.
So, go ahead, activate the free trial of Jasper.ai, and use it for 5 days without having to pay, just simply cancel if you find that this is not the right option for you.
And if you find that Jasper meets your needs and is your productivity tool, you can easily upgrade to its paid plans and get even more out of the product.
We hope that you will enjoy using Jasper free trial and if you have any feedback, we'd love to hear it. Let us know your thoughts about Jasper in the comments below.
Source: https://bloggerspassion.com/jasper-ai-free-trial/
---
You might also like this video