Client portals are secure, digital gateways between you and your client that share an organization's network, files, and other necessary data. This helps streamline communication while offering a secure file sharing option, so you can share information back and forth as needed. They're created by the company, not the client, and each client will have their own secure login.
A customer could, for example, contact their health insurance company through a secure messaging interface. They can safely upload copies of medical records or claims, and send them for review online.
Client portals can typically be accessed on a desktop site and a mobile app, and can offer the following benefits:
Businesses have a secure storage space that allows them to pass important documents and information back and forth with clients;
Customers don't need to reach out to the company to access secure information; in many cases, client portal software can automate this;
Companies receive more flexible and secure forms of communication in real-time while also making their jobs much easier;
Client portal software typically allows for increased file sizes, self-service access, and more security than email.
It's easy to see why a secure client portal software could be so useful for businesses of all shapes and sizes, regardless of industry. In this post, we're going to take a look at five of the best client portal software options available today and show you how to install the tool of your choice on WordPress!
Profile Builder Pro is an all-in-one, easy-to-use WordPress plugin that allows you to quickly create front-end registration, login, and profile forms for your site.
It comes with added security features, like minimum password strengths, admin approval, and email confirmation to ensure that only the right users are able to access the content.
Different add-ons are included in both the Hobbyist and the Pro versions of this plugin. The Pro version includes multi-step forms that you can customize to get all the information you need, field visibility adjustments so that you can adjust the visibility of any extra fields as needed and full integration with WooCommerce. You can also set up Social Connect so that users are able to log in using their web browser with Facebook or Twitter.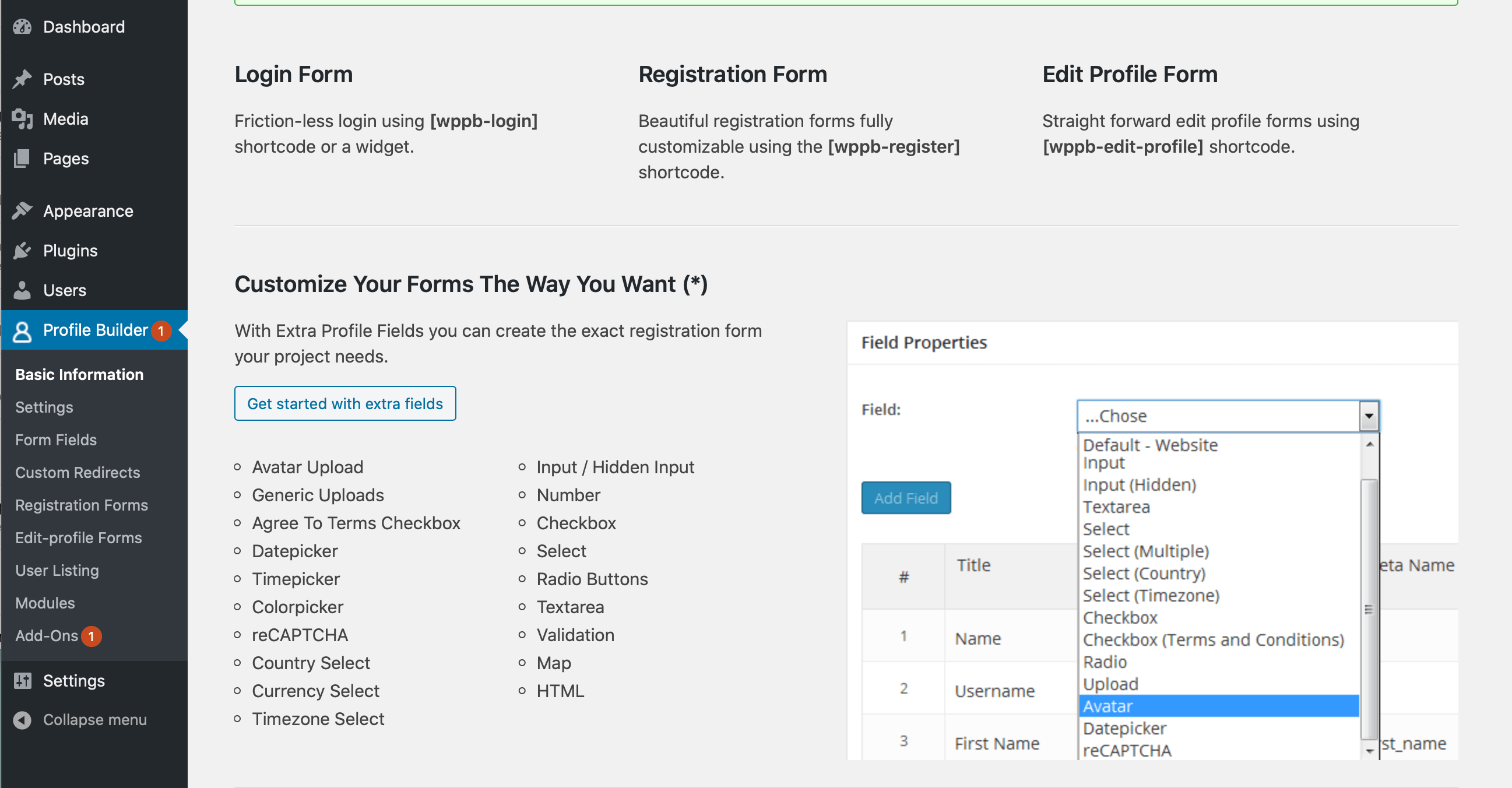 It's also important to note that Profile Builder Pro has a distinct advantage over some competitors due to its large list of potential integrations, including Mailchimp, BuddyPress, Campaign Monitor, and more. You'll likely be able to use this plugin with most email softwares you may already be using.
This plugin is easy to install and easy to set up. We'll show you exactly how simple this process is towards the end of the post. And, as an added bonus, you get priority support.
The license for this plugin starts at €69 annually for a one-year license (Hobbyist version), or €429 for a lifetime license (Pro version). This includes automatic updates to the plugin and incredibly responsive lifetime support.
You can also use the Client Portal add-on from Cozmoslabs (also available on WordPress.org) to get some of the basic client portal functionality. This can be used standalone but integrates very well with Profile Builder Pro, and the main plugin also adds all of the essential extra functionality described above.
SuiteDash was designed to improve not only the client experience but the business's experience, too. The idea was to combine multiple tools (including client portal software, client relationship management software, and appointment scheduling functionality) into a single dashboard for maximum efficiency.
This tool is relatively easy to use since it features an intuitive drag-and-drop site designer. You can create a fully customized client portal that allows the secure exchange of information and the payment of invoices via credit card, though it does take some time to get used to the dashboard with so much going on.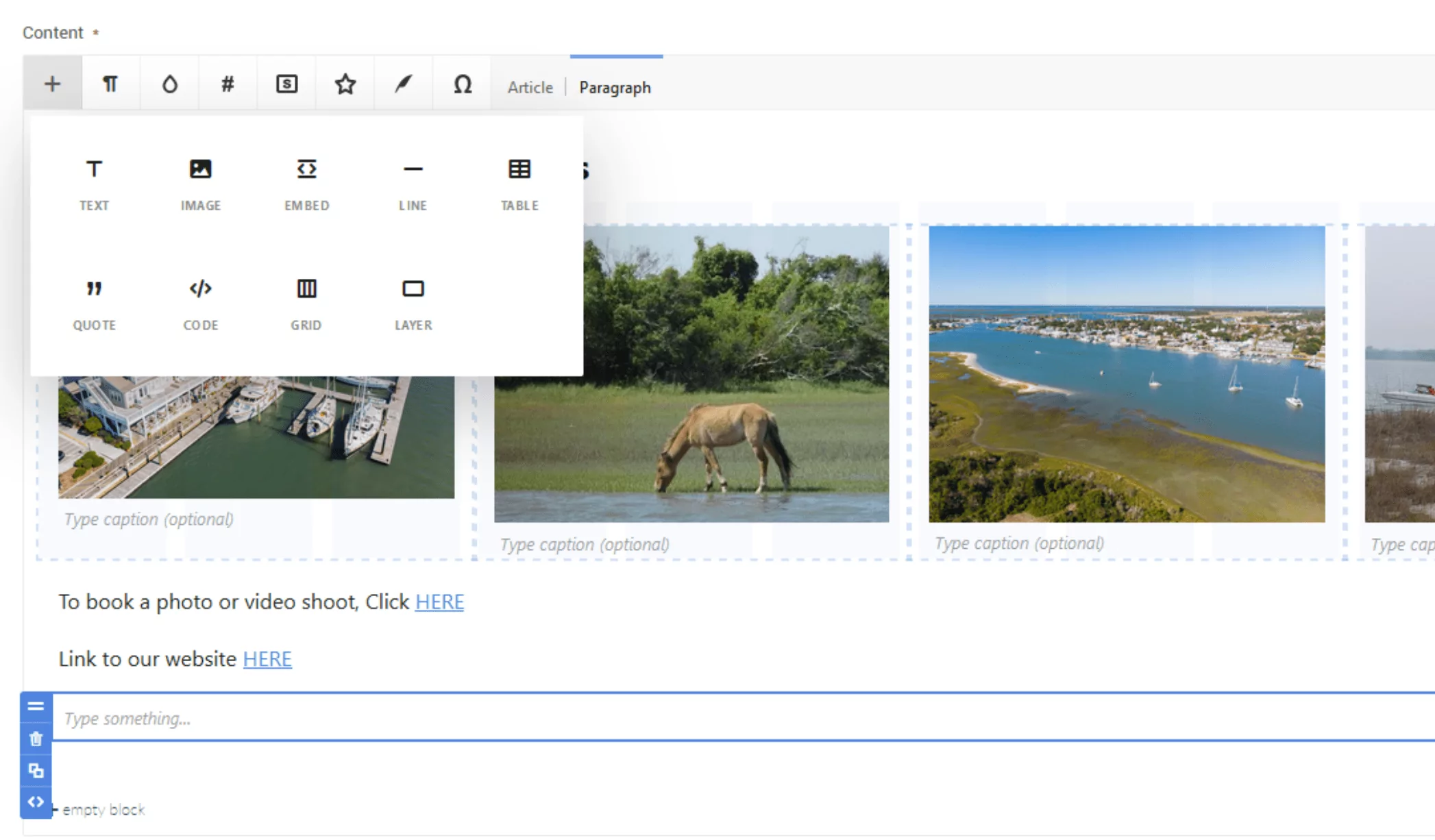 This tool is responsive on both desktop and tablets, which adds additional convenience.
Here's the only downside: If you're already using CRM software, a separate appointment booking feature, or anything else that this tool does, you likely won't be able to integrate with it. Instead, you can integrate with a few big players like Google Calendar, Zapier, Quickbooks, Stripe, PayPal, and Authorize.net.
Their support is good, but it can be slow, relying entirely on email communication; there's no option for contacting through phone or live chat. FAQs are available on the knowledge base.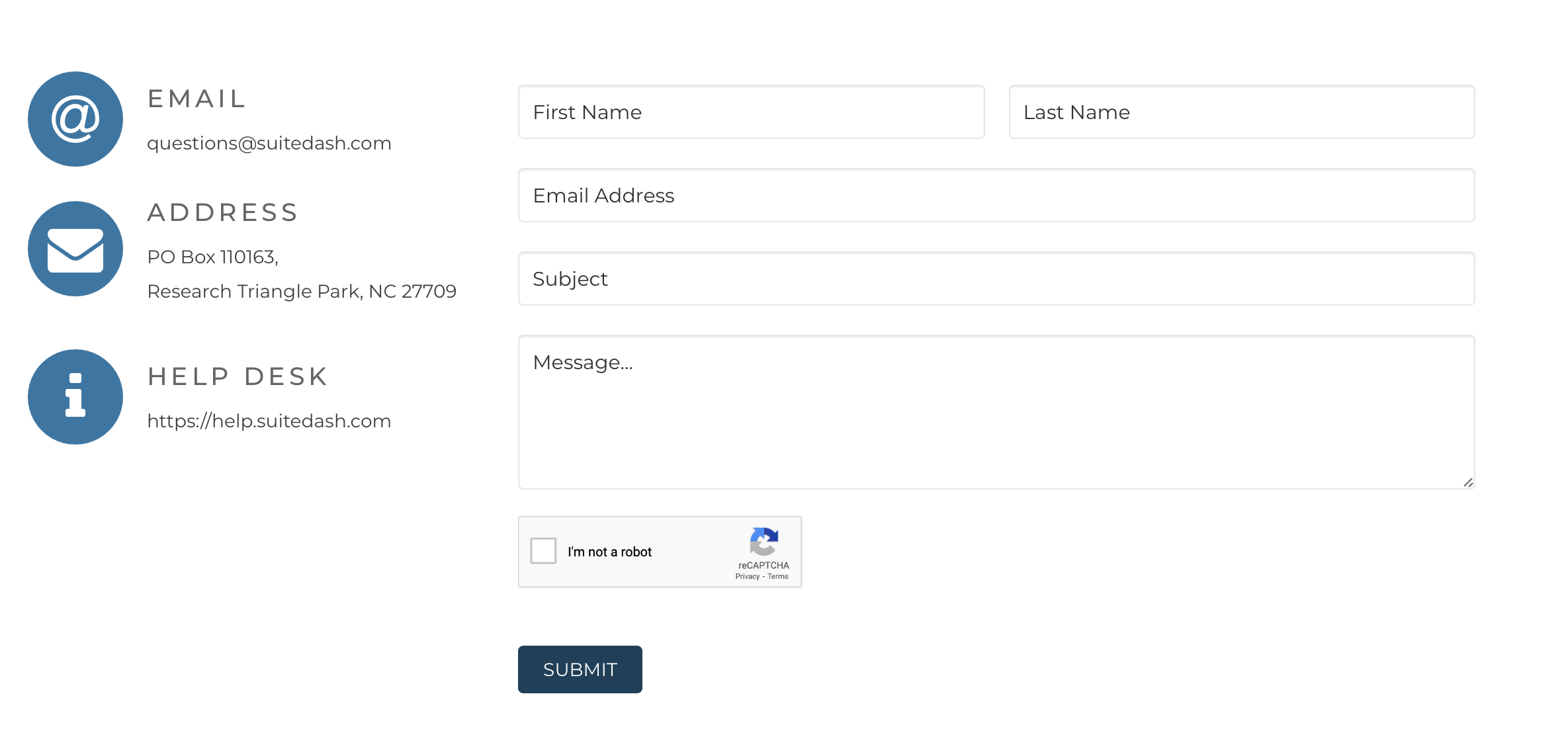 SuiteDash does offer a free 14-day trial so you can see if it's right for you. After the trial, pricing starts at $19 per month for the basic plan when you pay annually. Many businesses, however, would want to opt for the Pinnacle plan on this tool, which offers different types of automation, and costs $99 per month when paid annually.
Onehub utilizes Cloud storage and sharing, and you can fully customize the client portals with your branding colors and logo for a more seamless experience.
These are the key features of Onehub's client portal software:
Embedded sign-in forms, which allow employees, clients, and business partners to sign in from a web page on your site;
You can customize the user dashboard with quick access to helpful links, a welcome message, and highlights of recent activity;
If a client pauses their contract with you or takes a step back, you can place their account into hibernation mode. This saves the account and its information but costs less than having a fully active account. It can be restored at any time.

Onehub has integrations with both Google Drive and Microsoft, so basic collaboration is easy to accomplish, though getting used to the tool itself does require a learning curve. It isn't the most intuitive tool on this list.
Onehub is, first and foremost, designed for internal file sharing, however. Their client portal software works well, but their features are relatively limited compared to some of the other tools on this list. If you're looking for something simple and to the point, this can work well; if you're looking for more add-on features, check out another tool instead.
Onehub does have strong reviews for its support staff, though you need to upgrade to the Data Room Edition plan or higher for dedicated support staff and access to phone support 24/7. The Data Room Edition Plan costs $300 per month when billed annually after a free two-week trial, but they do also offer plans that are priced based on the number of users/month for smaller clients.
Monday was designed with internal teams in mind, but for businesses that require frequent, ongoing communication with clients for collaborative project management work, this could be a good option.
They have some big-name clients, including Hulu, Uber, Adobe, and Costco, which is always good to take note of.
With this tool, you can create "Projects," and invite specific team members (external clients included) to join. You can keep each client's workspace separate so that they're only able to see what they need to.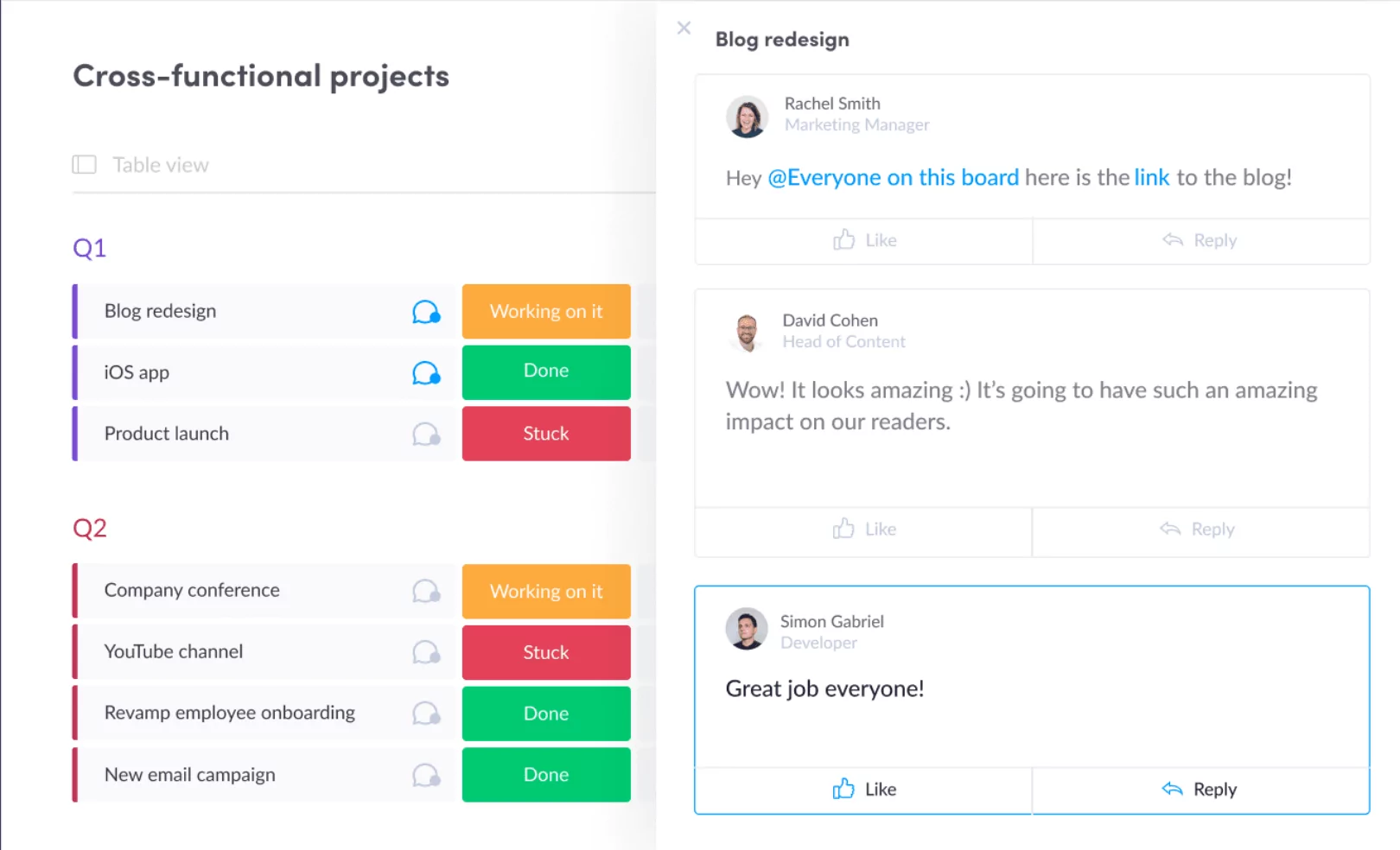 This is a client portal software that is designed for project management. It has project trackers, the option to request changes, resource management, and more. While this is great if you're looking for a project management tool, it is limited when used as client portal software.
This tool comes with a large number of integrations, including plenty of communication tools like Zoom, Slack, Zendesk, and Salesforce. It also can sync up with your email software, Facebook Ads, Google, and more.
For private workspaces (which would be a core part of using this as a client portal solution for many businesses), you'd need to choose the Enterprise plan. You can contact Monday's sales team to inquire about this pricing here.
Zendesk is a pretty well-rounded sales, customer support, and CRM tool, but it also comes with customer portal features, too.
Zendesk's customer portal features are typically most frequently used to improve customer support. Your business's support agents will receive messages from your site, social media, and live chat to a single dashboard. Here, they can use pre-defined ticket responses, customer search history, and quick information lookup to help your customers faster than ever.
The goal here is fast, high-quality customer support; you're not going to be focused on project management or sharing HIPPA-level secure files back and forth.
Zendesk comes with a large number of integrations, including a large number of support, chat, and sales apps. You can see their full list of integrations here.
Zendesk has a free two-week trial, after which plans start at $49 per agent per month, with prices extending to their Enterprise plans that top at $215 per agent per month.
How to Choose the Right Client Portal Software for Your Business
When you're looking for the best client portal software for your business, there are a few important factors that you'll want to take in mind.
The first is the use case: How are you planning on using the software? A doctor's office that wants to send a patient their ultrasound results digitally, for example, would be looking for a different tool than a graphic designer working with a client on a new logo. Think about how you'll use the tool and which features you need and start narrowing down your list accordingly.
In addition to just being able to securely send files back and forth, what else can each platform do? What's compatible with your current system, and what integrations can you take advantage of?
The next factor you'll want to consider is cost. We all have a budget we have to stick to, and choosing a tool that fits within your target price range is key.
Remember, too, that you want to look at add-ons and scalability. Tools like the Profile Builder plugin come with extensive add-ons that can help you create the exact client portal that you're looking for; other tools may be more limited.
And finally, don't forget about customer service. The last thing you want is for clients to be frustrated because they can't get into your system to access crucial information, and you can't get it fixed because your plugin's support and professional services aren't available.
How to Get Started with Profile Builder Pro
Once you've chosen a tool, it's time to set it up!

Profile Builder Pro
Create beautiful front-end registration and profile forms with custom fields. Setup member directories, custom redirects, cutomize user emails & more using the all in one user management plugin.
Let's say that you've decided to go with our Profile Builder Pro. This is a WordPress plugin, so you'll need to install it and set it up on your site instead of logging into a third-party site regularly. This can streamline your management process, improving your experience.
First, purchase the license and download the plugin file from your account. Once you download the plugin, go to your WordPress site's dashboard. Find Plugins, and then choose Add New. At the top corner of this page, you'll see the option to upload a plugin.

Once you do this, you can activate the plugin and begin setting it up.
On the settings page, you'll see the shortcodes listed for different page types, which you can embed on your site. This includes both login and registration forms, which are crucial to have on your site.
The shortcodes are as follows:
For login forms use the shortcode [wppb-login]
For registration forms use the shortcode [[wppb-register]]
Edit profile forms can be added using the shortcode [wppb-edit-profile]
You can edit the different fields that you want to appear on each form, including your registration forms so that you're able to collect as much information from your clients as you need.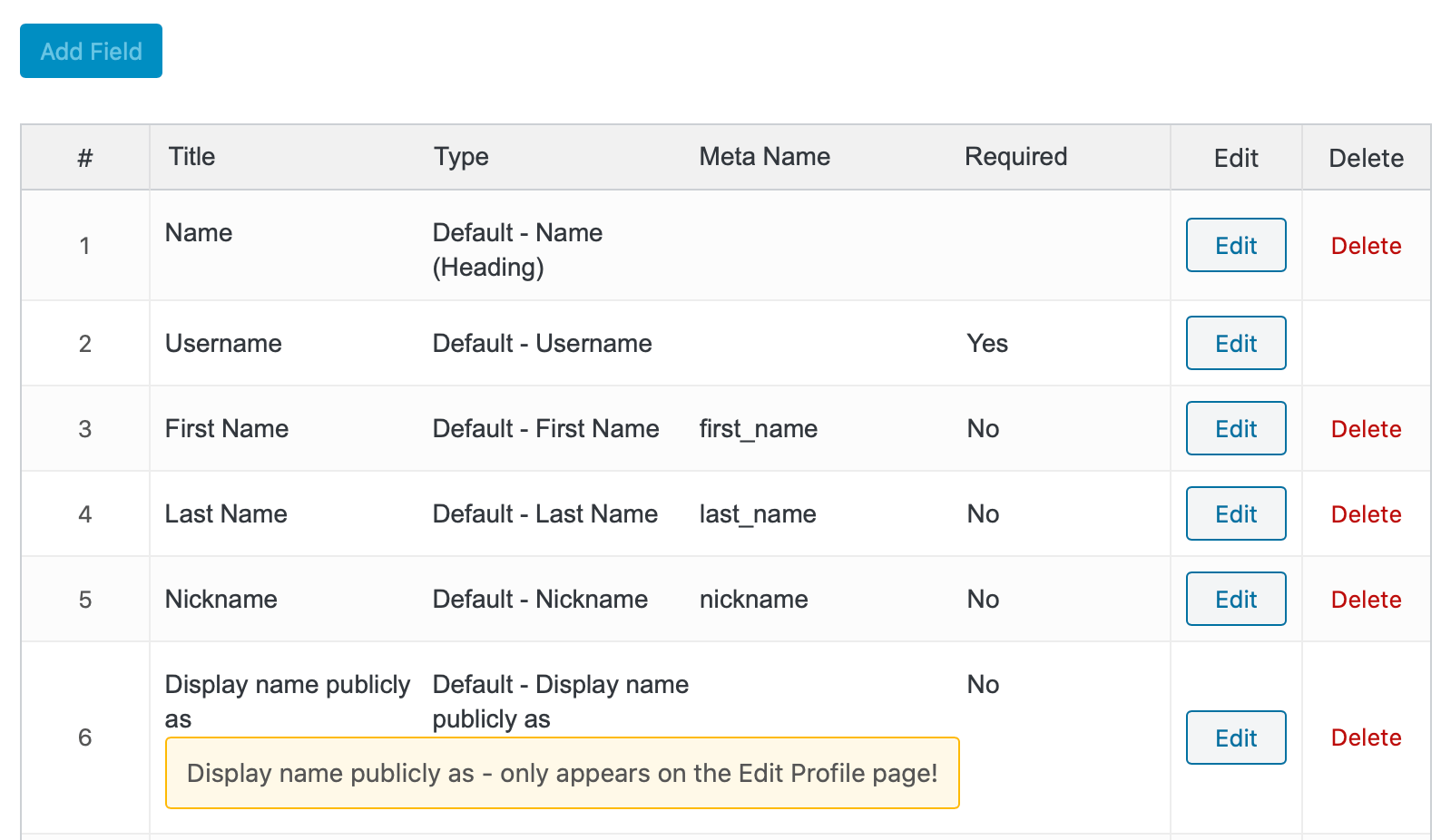 After this, you can choose to enable extra features. These include the ability for users to recover their passwords, the need for admin approval, setting up content restrictions, and minimum password requirements. Once you do this, clients are able to create an account on your site, and you can create private web pages that only an admin can access.
To do this, you'll go to Settings under the Profile Builder item in your dashboard side menu. You'll then navigate to the Private Website tab and set the Enable Private Website option to Yes. Choose where you want to redirect users if they aren't logged in, and which pages or paths users can view without logging in. Typically your home page and the login page are a good bet.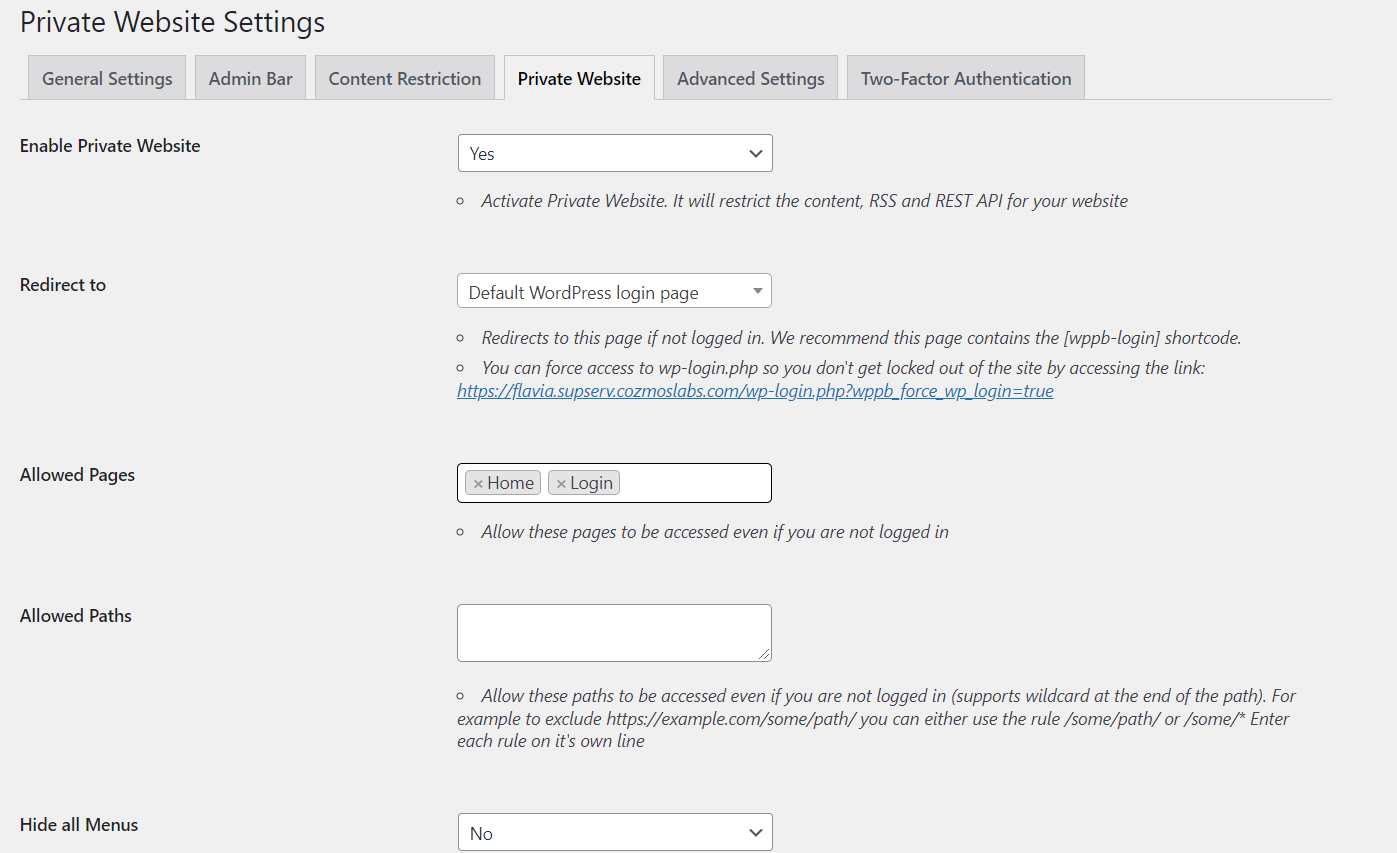 You've Now Got the Best Client Portal Software
Most businesses can benefit from some type of client portal software, which makes it easier to securely and conveniently communicate and share files with their customers.
Finding the right tool, however, is crucial to accruing all the potential benefits. The right tool should fit in with your budget, offer secure file transferring and digital storage, be convenient for your business and your clients, and come with all the necessary features your business is looking for.
Remember, too, that it's always good to choose a tool that will scale well with your business and your clients' needs over time. As a result, it's often a good choice to choose a tool that comes with all the bells and whistles, allowing you to offer every support option you might ever want.
The Profile Builder Pro plugin is perfect for this, offering a large number of included add-ons that you can use to create a one-of-a-kind customer experience.

Profile Builder Pro
Create beautiful front-end registration and profile forms with custom fields. Setup member directories, custom redirects, cutomize user emails & more using the all in one user management plugin.
Still have questions on how to choose the best client portal software for your needs? Ask them in the comments section below!
Subscribe to get early access
to new plugins, discounts and brief updates about what's new with Cozmoslabs!
Source: https://www.cozmoslabs.com/236781-best-client-portal-software/
---
---
You might also like this video