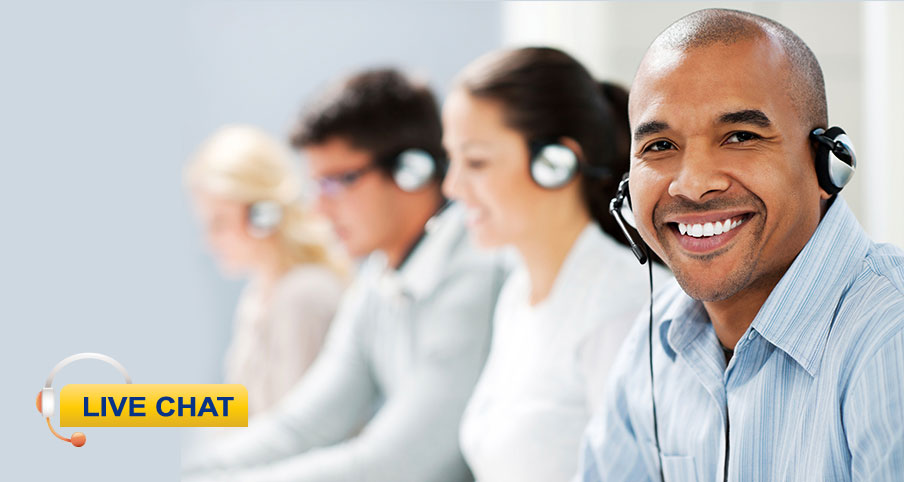 If a customer has a question while they're shopping on your website, they want that question answered right then. And, if they can't get the answers there's a high chance they'll simply abandon their shopping carts and move along to somewhere they can find the answers. Live chat support is the most convenient customer support channel.
Adding in live chat support to your eCommerce website can help your customers find those answers they're looking for quickly and easily, helping you convert them into a sale. If you've got a WordPress site, here are some of the best live chat software options available for you to add in.
As simple to install as can be, all it takes to get Olark up and running on your WordPress site is either copying and pasting a small line of code into your WordPress sidebar widget or using the free plugin. You can also add in third-party apps that let you chat on the go using nearly any Android or iOS device.
Pricing for Olark starts at $17 per agent per month, additional discounts available if you choose one or two-year billing cycles. Try this software out for 2 weeks for free before you sign up.
If you're looking for a flexible tool that helps boost conversions while engaging your customers, Intercom is that tool. Add chat bots and automate your chat widgets with your customized flows. Intercom is more than just live chat support software, it's an all-around support assistant, helping with generating leads and automating marketing. Because of the comprehensive services offered, plans are much pricier than basic live chat software and start at $136 per month.
As the industry leader in live chat software, LiveChat makes it easy to get the software up and running quickly. A simple, but beautifully designed app is made for use on all devices, making it easy to interact with customers remotely while you're out and about, without having to log in to WordPress itself.
Get additional information about your live chat support team by adding in survey forms. LiveChat is fast, compatible with all devices and gives users a great experience compared to other software options. Plans start at $16 per agent per month and give you a 30 day free trial.
Start real time chat sessions with customers using either live agents or AI bots. Freshchat also allows you to generate support tickets connected to chats using Zendesk. Free live chat support is available for up to 10 agents, and plans start at just $15 per user each month.
A great option for a budget-friendly software option, Smartsupp gives you plenty of insight into the interaction of your customers with your website. You'll be able to track their progress through your website and identify potential reasons why they may be abandoning their purchases.
There's a basic free plan, but paid plans are quite affordable at just $8 per agent per month.
Leading the way in desk support software, Zendesk offers real-time chatting as well as AI bots to respond to inquiries when no live agent is available. This software works incredibly well with WordPress, as well as a number of other third-party services. Starting at $14 per month per agent, Zendesk Chat allows you to customize your chat widgets to be the most attention grabbing.
Loaded with great features, LivePerson is a great option for live chat software that also provides features to increase customer engagement and sales. Customer engagement can be done through live chats, SMS, WhatsApp and Facebook Messenger. This software is best suited towards larger scale businesses and any pricing quotes need to be requested and customized based on your individual business needs.
Basic plans from Pure Chat are available at no cost, giving you access to free live chat software without having to commit to signing up or shelling out any money. You can add up to 3 agents at no cost, but if you're looking for expanded options you may want to opt at their paid plans that start from $79 a month.
Combine the best of both worlds with the help of Drift, that allows you to use the power of live chat alongside AI chat bots, giving you the opportunity to convert more visitors into sales. Drift offers a number of great features, but is geared towards larger businesses, as the pricing is significantly higher than many other software options. Plans for 2 agents start at $50 a month, and upgrading to the chat bot feature with 5 agents will set you back $500 or more a month.
Adding in a live chat plugin to your WordPress site will help increase your customer engagement and may help increase sales and conversions, by giving customers access to the information they're looking for immediately.
Subscribe to get early access
to new plugins, discounts and brief updates about what's new with Cozmoslabs!
Source: https://www.cozmoslabs.com/158216-best-live-chat-support-for-your-wordpress-site/
---
---
You might also like this video