Unlike regular membership plans, which grant access for an amount of time depending on the purchase date, Fixed End Date Subscriptions grant access to members ending at a specific date, no matter when they were purchased.
Some of the most common requests for this feature include having a subscription plan that ends at the end of the year, or for schools/universities setting expiration dates that end at the end of the school year/semester.
Setting the subscription duration to end at a specific date is easy to accomplish using the Fixed Period Membership add-on for Paid Member Subscriptions.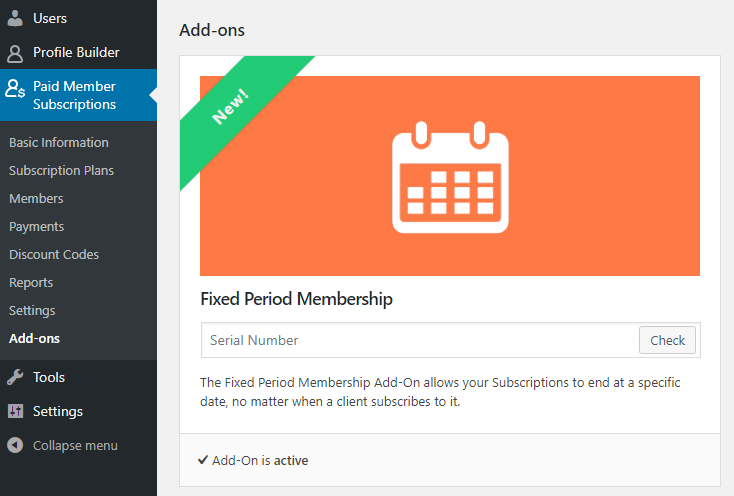 Creating a Fixed End Date Subscription
The first step is to install and activate both the Paid Member Subscription plugin, as well as the Pay What You Want Add-on (available in the Hobbyist & Pro versions).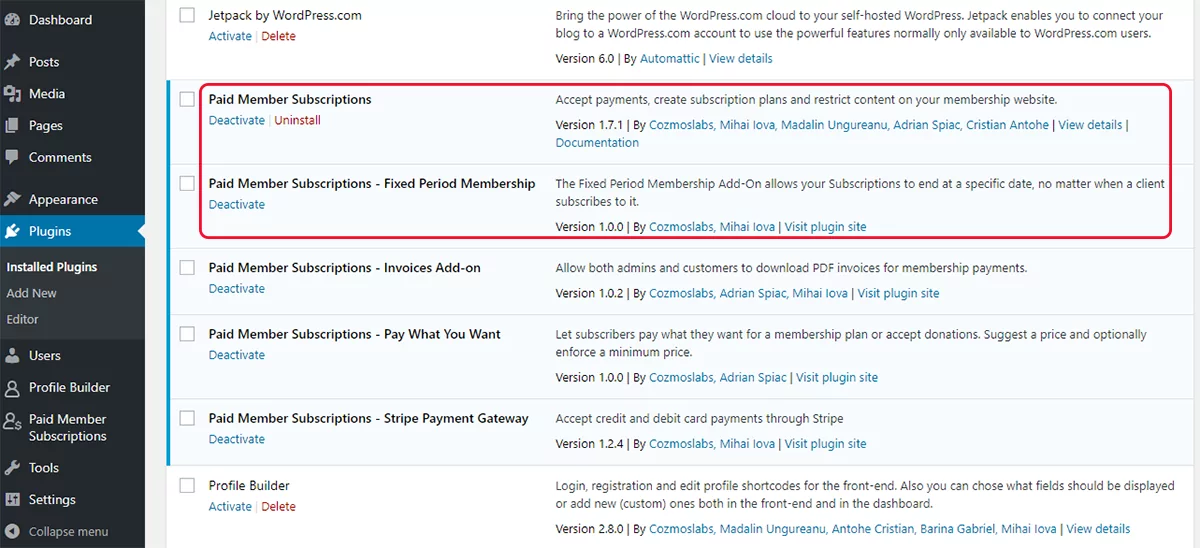 Next, we'll go ahead and create a new subscription plan.
Under Paid Member Subscriptions menu, navigate to "Subscription Plans" and click "Add New". After entering the subscription title, you'll notice a "Subscription Type" select drop-down, allowing you to choose between a "Regular" and a "Fixed Period" subscription.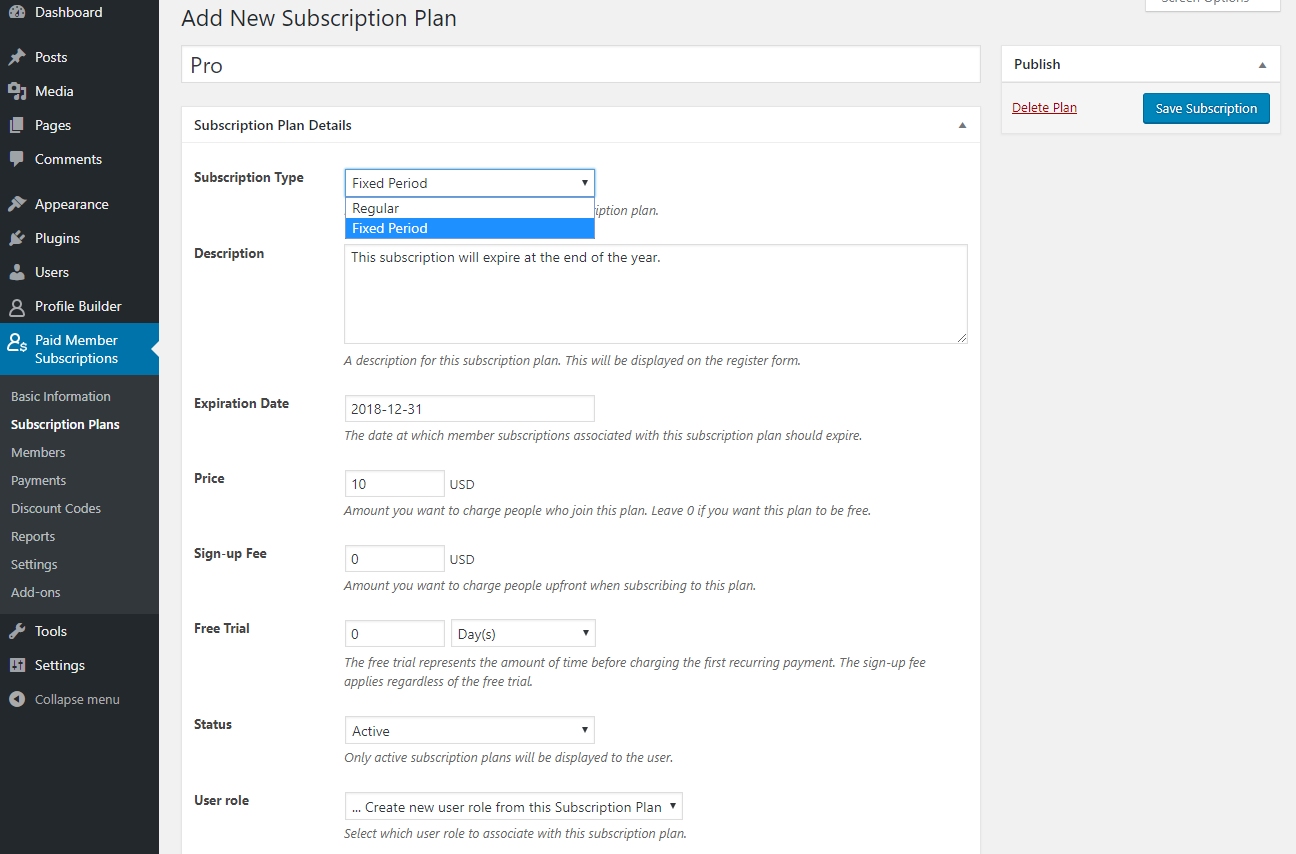 Selecting the fixed period subscription will display an "Expiration Date" date-picker, allowing you to set a fixed expiration date for this membership plan. Next, after filling in the remaining subscription details, simply click "Save Subscription" button and you're done.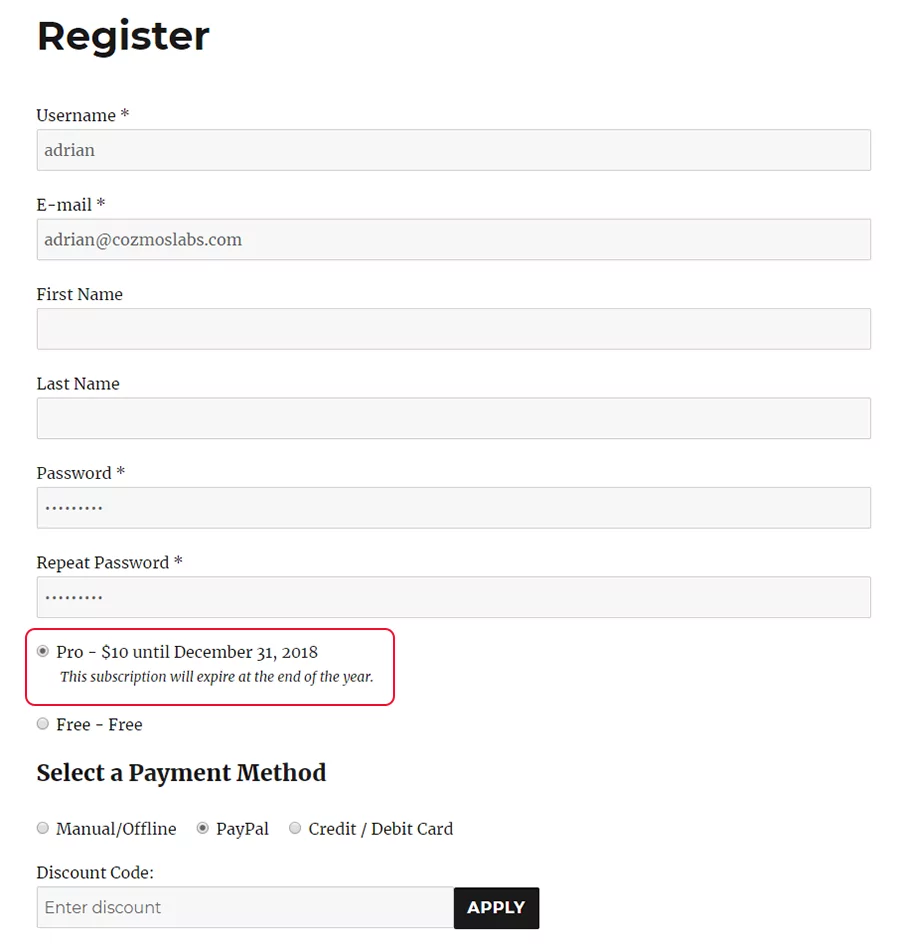 Members who will sign up for your fixed end date subscription will have it expire at the end date you have specified, independent of the sign-up date.
Fixed Period Membership is a Basic add-on that is available only with a valid Paid Member Subscriptions
Pro or Hobbyist
license.
Subscribe to get early access
to new plugins, discounts and brief updates about what's new with Cozmoslabs!
Source: https://www.cozmoslabs.com/120516-create-fixed-end-date-subscriptions-wordpress/
---
---
You might also like this video