During this week, we slowed down a little bit and took some time to celebrate the moment when Profile Builder, our WordPress profile plugin, reached 1 million free downloads.
It's time to celebrate together! – A million thank you!
To say the least, we are pretty excited to reach this milestone. And it's all thanks to YOU. Each one of you that found Profile Builder useful, used it for his projects and recommended it to someone, helped us reach this milestone.
Some time ago, we celebrated together with our friends from Cobalt Sign, a mobile development company that celebrated 1 Million Downloads for their successful app, Ready Set Holiday. And by monitoring the free downloads of our products, we identified a constant growth into Profile Builder's free downloads, in the WordPress plugin repository.
After that, we started to monitor the growth on a daily basis, to see how much it takes to reach the 1 Million Downloads mark. We realized that Profile Builder is quickly approaching the same number of downloads and it would take us three – four weeks to get there.
That was the moment when we decided to organize a community party and show our gratitude to our friends and people that helped us grow as a company. In our adventure trying to book AMBASADA, the venue for our party we found just one spot available, May 23rd afternoon.
So we went for it. And without being 100% aware, on the morning of May 23rd, as we were getting ready for the party, preparing the goodies while closely checking the downloads count, we realized that the magic moment will happen on the same day.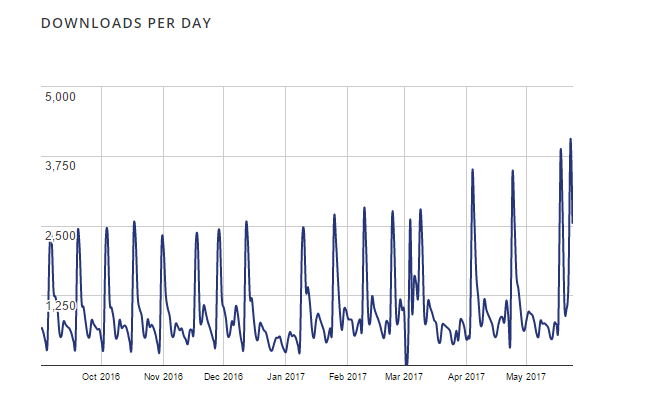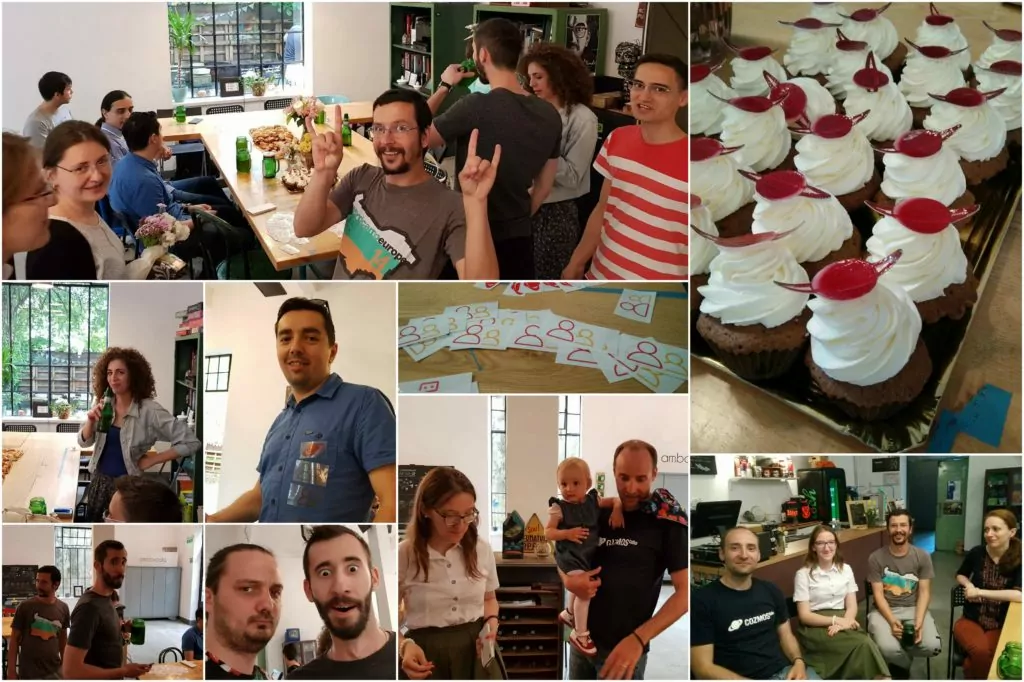 The journey of Profile Builder
Profile Builder's journey started when the company was still activating as a full-time WordPress design and development agency, under the umbrella of Reflection Media.
At that moment, my colleague Cristian wrote a tutorial on WordPress User Registration Templates and Custom User Profile Fields that started to bring a lot of traffic and build strong back-links, from Google, StackExchange, WordPress.org forums and many others.
Since many people were struggling with this, we decided to build a small plugin. This is how Profile Builder got born.
It lets you customize your website by adding a front-end form for all your users, giving them a more flexible way to modify their user-information, register new users and log in. All shortcode based and really straight forward to use.
Growth
During the last years, since the company focused on building and selling WordPress products, we had a yearly growth with values ranging from 28% to over 100%. And if we particularly watch the growth of Profile Builder, we notice a couple of milestones:
Last year, Profile Builder had 24 releases, where 4 of them were major releases that added complex functionalities and add-ons, such as:
User Listing refactoring
Conditional Logic fields
Repeater Fields & Group of Fields
Multi-Step Forms add-on
Social Connect add-on
Custom Profile Menus add-on
MailPoet add-on
bbPress add-on
Also, during the last four years, Profile Builder got featured in 10+ articles, blogs and plugin directories, among them, counting: Chris Lema, WPMUDEV, WP Explorer, CodeInWP or Business to Community.
What changed since we launched the initial version
WordPress
The current version of WordPress is the result of all the hard work that this community have provided it in the past year. When Profile Builder started its journey in 2010, WordPress was still counting the version 2.9.
As we look back, it feels like this content management system has come a long way to what it is today, and it reached a great pinnacle of success by empowering quasi 30% of the websites, around the world. Now, almost 7 years later we have Profile Builder releasing the 2.6.2 version few days ago, and WordPress quickly approaching to the 4.8. version.
Our Plugin
As far as changes to the plugin go, we've only had two major versions. V1 was the original plugin and while functional, it was limited in what you could do with it. You could even say V1 was a prototype, a proof of concept.
We had to completely rethink the entire interface in V2 and from that perspective. V2 will probably be the last major version as we've moved forward to an incremental update cycle, similar to what WordPress is doing, with a lot of focus on backward compatibility. While there have been huge changes between version 2.0 and the current 2.6.2 version, we're still trying to make sure things are easy to use and understand.
Challenges & Lessons Learned
Our biggest challenge and a critical point for Profile Builder was making the transition from consulting to full-time product development. It was a scary moment as we literally gave up half of our revenue so we can focus on building better products. But that soon turned out to be one of our best decisions to date.
As for lessons learned, build something that solves a problem. Find a pain point and provide a solution for it. People will come. Then listen to their requests and constantly improve your product.
Moving Forward
Of course, things won't stop here. We'll continue to improve Profile Builder in the future and aim for:
better user interface
more integrations with other plugins and platforms
small tweaks and features we constantly get from our clients
continuing developing a plugin that works for our clients, not just in some use cases
A big thank you for helping us get further than we ever imagined!
Subscribe to get early access
to new plugins, discounts and brief updates about what's new with Cozmoslabs!
Source: https://www.cozmoslabs.com/91032-profile-builder-road-million-free-downloads/
---
You might also like this video