Blogging is like climbing a mountain, it should be done safely and precisely, one wrong move can kill you, but if you do it in a right way, you'll definitely succeed to reach the top. 😉
You might have stumbled upon internet and found out a thing called 'blogging' and the advantages of it, and then you decided to become blogger, right?
Well, many of us have started blogging like that; without any background knowledge about content writing and the other vital skills that required for long-term blogging.
Blogging is not that easy as it seems, there are some vital skills we need to have to be a good blogger. Having these skills will help you grow quickly in blogging.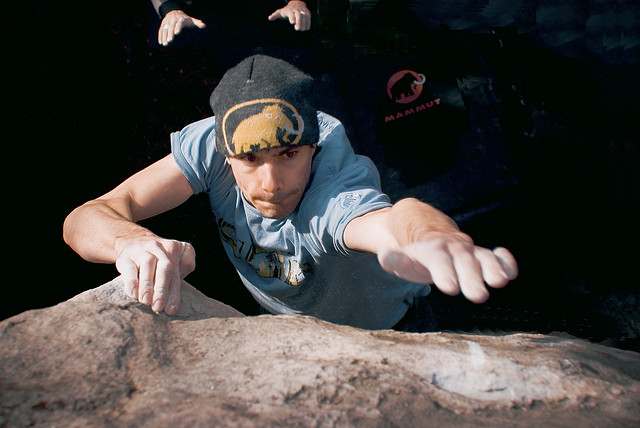 So, if you're just starting your blogging journey and wondering what are the vital skills that you need to be a blogger, then you're in a right place. In this article, I'll explain the major skills that you need to have/adopt to be a good blogger.
If you can write, you can be a blogger – Writing Skills
This is one of the essential and first set of skill that you need to have to be a blogger. As a blogger, you can't just write whatever you like. Blogging is all about sharing quality information that will (should) help readers. And to do that you need to have a good set of writing skills.
It is utterly impossible to become a blogger without having some basic writing skills. So, Improve your writing.
Don't have a good set of writing skills? Adopt it
Genuinely speaking, I'm not a good writer, but over the period of last few months, I have improved it a lot. So, as a blogger, it is vital to improve your writing skills on a daily basis. I know it is very difficult to be perfectionist, but we can always improve to some extent.
Tips to improve writing skills
Read, Read and Read; There is no shortcut to improve your writing skills, you have to read as much as possible
Take English courses
Write; keep writing even if your writing is terrible
Ability to think out of the box – Creative skills
Blogging is a Continues process of sharing fresh and unique information. What if you run out ideas within a month? Then you might quit blogging. So, you need to have this quality called – creativity; Ability to think and come up with new and fresh ideas every time.
Gone are the days where you could write some 300 words and rank your articles. It is a Panda, Hummingbird era; to stand out from the crowd, you need to write in-depth quality articles. An in-depth article doesn't mean you can fill your content with anything; Google Hummingbird algorithm might sue you.
Creativity is the second important quality to be a blogger; you can't write articles without having the ability to think out of the box.
How to adopt creative skills?
Well, creativity is a unique set of quality that not everybody has it. It is a quality that we see mostly in entrepreneurs and freelancers. So, if you're a blogger then you can adopt creativeness in blogging.
Tips to adopt creative skills
Try to invent something of your own
Read Interesting stuffs
Play with words
Ability to bring audience – Promoting skills
Recently, I read a status on a Blogger Confession page, where the confessor said; he is not getting any traffic to his blog even after writing quality articles. Here the problem is that the confessor doesn't realize the fact that traffic doesn't come of its own, and if you don't know the ways to promote your work, then you'll fail. Promoting is another skill that you need to have to be a successful blogger.
So what are those promoting skills you need to have?
Ability to write guest posts
If you want to be recognized in blogosphere, then you need to write guest posts quite often. However, many novice hesitate to write guest posts because of varies reasons like; fear of rejection, fear of critics, or shyness. It might look difficult initially, but once you start writing guest-posts on top blogs, it'll get easier. However, you need to adopt the first skill that I mentioned in this post, i.e. writing skills; without this it is hard to get your guest post published.
Guest blogging also helps you to build links naturally, and the backlinks will help you get good traffic from search engines.
Blog commenting
As you know blog commenting is one of the easiest way to promote your blog, I don't think blog commenting needs much more explanation.
Once you get the recognition, your blog will be in a spotlight and the traffic will flow.
Tips for Promoting
Be Everywhere; show your online presence
Be fearless and write guest posts; don't hesitate
Use Social media as much as you can
Don't leave an opportunity to Interview pro-bloggers
Conclusion
These are the vital skills that you need to have to be a blogger, apart from these you need to adopt some other skills like reading, proofreading etc. If you're just starting your blogging journey, then make sure you have these major blogging skills. Else try to adopt these skills and qualities from now.
[Image Credit: Chris Frick ]
Source: https://allbloggingtips.com/do-you-lack-these-vital-blogging-skills-then-fix-it-now/
---
---
You might also like this video