In a very short space of time, we've come a long way with Social Media. Social Media is a now a part of our lives and has become necessary and easy to run your business successfully.
Every famous Company of World is now largely focusing on its Social Network, than TV or Print Advertisement. So that's why it's necessary to move with trend and get customers/audience.
Why Social Media?
Facebook have more than a 1 billion active user and Twitter has more than 750 million users.
Social Media is like Word to Mouth Marketing – the best one.
Get better position in SERP's and your blog gets better crawling by Search Engine bots.
Free traffic to your blog and Niche Oriented.
Easiest and best way to connect with your audience.
Blog Branding
To make a good Social Media presence, we just not need create a Fan Page or account and promote your products or services but we should have a good impact on your fans. Many people make mistakes initial, almost everyone. But we have to learn from our every mistakes, rather than doing it again and again.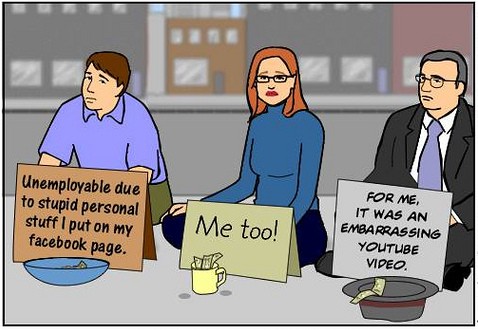 7 Mistakes You Make in Social Media
#1 Not being Authentic and Transparent
One should never show himself something he's not. To get a trust from your audience you should not be afraid to add your personal voice to it. Transparency is what Public demand and should not be ignored.
Be transparent about yourself and your skills. Public loves you only till you're true to them. The good thing about being the single moderator, you don't have to approve content with your partners to post updates.
#2 No Aims and Objectives
Lots of times you might have heard "Fail to Plan and Plan to fail". Well its truth, if you don't spend a bit of time on planning your Online Marketing, its going to be fail and maybe fatal also.
Before you start your Social Media campaign, initially its must to have Aims and targets for it. Set an achievable target, target the audience you want and where will you find them. These three are the most important objectives for any type of Social Media campaigns.
#3 Doing Hard Selling
This is where mostly people lose their trust and loyalty from the target audience because they spam their Facebook Page/Twitter account with just links and nothing valuable for the people.
Start giving useful content to them like updating some facts related to your market, funny images, asking questions and sharing videos with them, this will definitely going to boost your Online presence and whenever you will share links, they're surely going to take it seriously.
#4 Treating it as a One-Way Broadcast Medium
Never ever mess with someone, who wants to have a conversation with you. You can fully automate your Pages by sending your blog feed regularly and can forget that you ever had a Social Media accounts for promotion, but surely it has a negative effect.
Social Media seems interesting only when it's a two-way conversation between you and the community. Remember, Reply to every comments, Messages and other queries from your community.
#5 About section empty or seems ugly
About section is made to show a small description. Everyone before hitting like or follow button will see your bio, definitely if it seems interesting then only he will initiate .
Write an awesome description of your page. A
good example of description is "Founder of @ProBlogger & @DigitalPS, Author, speaker and eBook publisher. Husband & Dad to 3 boys. Love lattes & Leicas. Personal Tweets at @DarrenRowse", this is the bio of Darren Rowse.
In his short bio, he mentioned his Working Fields correctly and also a bit about his personal life. A bad description can be "I Love cheese!" This small description will be the first impression of how much active you're on Social Media.
#6 No Patience
Using Social Media is a long-term approach. For a new blog, it takes about 4-6 months to establish a following for his blog. You have to wait to create good followers of your blog and spend quality time in it.
Once it has been established it will continue to build traffic to your blog and people will come looking for you.
#7 Being Traditional, not using advanced tools
You're out of town so you couldn't post updates and then tell your visitors "I'm sorry, I went for a small vacation, I will update my account from now". No you're doing it wrong way, eventually people never like these type of lame excuses and people may lose interest in you.
You should know how to schedule updates, when you're out to vacation. Use tools such as BufferApp or HootSuite to manage your Work. If you want, take some pain and try to update and be in touch using a Smartphone for them, there's no better solution for it.
So the list I've compiled is over, but I know the list will be endless if I start to list every problem we make. Let us know what mistakes you've made by commenting below and how you coped with it.
Share it with your friends, so that they also don't make mistakes in the beginning 🙂
Source: https://allbloggingtips.com/mistakes-which-makes-you-dumb-on-social-media/
---
You might also like this video