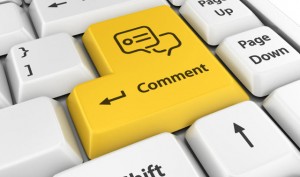 Is it difficult to get comments on new blog? Wouldn't it be nice to have a lots of comments on new blog? 😉
Even who have started their blog long time ago don't see much comments on their post.
If you're new blogger and want to get more comments on new blog
Then,
This post will surely help you to get more comments on new blog (0r) any blog.
Why & How to Get More Comments On New Blog?
Blogs are meant a place of discussion. Where different kind of people discuss some specific topics which is why gaining comments is one of the most important thing for a blog after traffic.
Comments show how active the blog is and what kind of audience it has. In simple words, comments are life of blogs.
It allows readers to interact with each other and keep the conversation going.
If you are smart enough to see, sometimes comments of your readers can give you ideas for your blog and what topics you should cover in near future.
Another hidden benefit of having nice number of comments on your blog is ease in gaining guest bloggers and advertiser because they are looking for active community.
As for a new blog, comments can play a vital role in making a blog popular and make people to come back again and again. Now allow me to show you some amazing ways to get more comments on new blog and every new post that you publish.
Don't forget to read How To Get Traffic To A New Blog ?
How to Get More Comments on New Blog ??



1. Build Strong Network:
The best way to get more comments on new blog is to have relationships with other bloggers.
Why?
This is because when you share your content with them, they would love to tell you how good or bad you were and what they though about your words.
Having a strong relationship with your fellow bloggers will not only results in more comments but more traffic too because they are fully loyal to you and have no problem in sharing your content. Here are few tips to help you build good network with other bloggers. (Specially newbies)
Follow them on social networks (facebook, twitter)
Share their content
Comment on their blog
Link back to their articles
2. User Killer Call to Action:
Calling your reader to action is the best way to make them do anything you want. This can be subscribing to your blog's feeds, newsletter or commenting on any post.
Readers are mentally ready to exit your blog as they reach at the end of post, but if they are told to do something, they stay and follow. But don't use the traditional boring ways for doing so.
Instead, tell them to do so in a fashion hat catches their attention and they feel like someone actually told them to do something. Call to action works more effectively than anything else. Few examples of Call To actions are.
Did I missed any point?
If you find post useful consider sharing
You can subscribe to my blog to receive new articles
What you think about this post?
Did I missed any example of call to actions? Let me know in comments..
3. Award Commentators:
Encourage the commentators on your blog by awarding them?
No! No! 😉
You don't have to give them trophies or fat pay checks so they become happy and keep commenting. Follow tips below to award commentators (in WordPress). This really works and will help you to get more comments on new blog (or) any blog.
How To Award Commentators?
Install CommentLuv Plugin
Use Top Commentators Widget
Add Recent Comment Widget
Special Tip: Give some things/freebies to top commentator of the month. Like ad spot or a backlink for one month.
4. Create Killer content:
Creating killer content is obviously must for all kind of blogs at any age but is way too important for a blog that was just born.
If you want anyone to show his thoughts about something in world of blogging, you have to force him.
And the best way to force is not by telling them to, but by creating killer content and then using the call to action at the end of the post. A perfect article can force thoughts to come out as words. Below are few articles to help you write engaging and killer content.
5. Comment on other blogs:
This is something that most people don't take as serious option. This works in pretty simple fashion.
When you comment on other blogs, it is too obvious that comment moderator will surely visit your blog and may comment too.
Comment on at least 30-50 blogs in a week and see the difference. You can start now from my blog 😀
But any reader of that blog who clicks on your link inside that comment just because what you said sounded interesting to him is a definite commentator at your blog too.
Conclusion:
Always share, promote and comment on your fellow bloggers's content before asking them to leave comment on your blog.
I dint recommend guest blogging here in this post. Because if you are a new blogger it won't work good for you.
So, just focus more on building a strong network by blog commenting, writing great stuff and award commentators using above tips.
I'm sure these tips will help you to get comments on new blog or any blog.
Have I missed any other way to Get More Comments On New Blog?? Take your action now by commenting below.
Source: https://allbloggingtips.com/get-more-comments-on-new-blog/
---
---
You might also like this video