Learn how to Increase Website Traffic Free
WWW is filled with tips about increasing page rank and Increase Website Traffic.
Some stuff is worth reading and some is just crap, but believe me, this post is really gonna help you to increase website traffic, as I have spent two rare weeks researching for this post. 😀
Particularly because it is just not an ordinary post, it is the collection of my experience in blogging and blogosphere. So lets know what really is blog traffic? and how to effectively Increase Website Traffic Free in upcoming year 2013
How to increase website traffic? What is it?
It refers to the number of people who view your blog more or less often. It should be called "The Mother of Blogging" because if you have no traffic in blogging, you are nothing in blogging, just as a mother is important for a baby.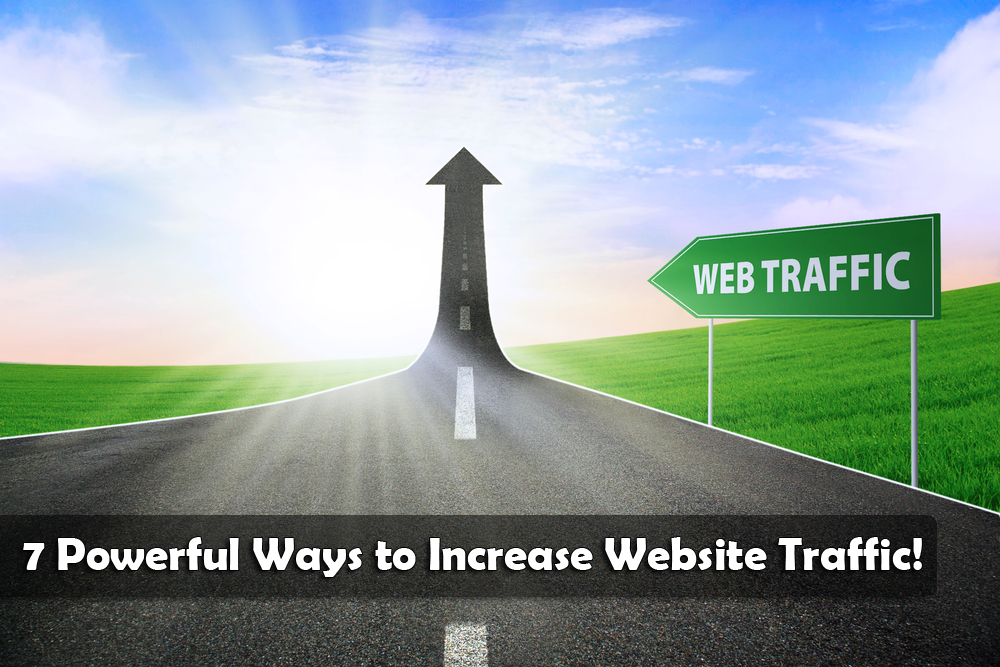 7 Powerful Ways to Increase Website Traffic:
Without wasting more time I will be going straight forward share tips to increase website traffic. These tips will surely help you to increase your traffic in upcoming year as well!
1. Create a Powerful Social Media Strategy:



Social Media Strategy is the Major Weapon in success of a blog. If you build right Social Media Strategy and use it at right times and right places, you could certainly be in the Winners.
Some Social media tips are given below which are extracted from the articles of highly renowned Social Media experts. You too can follow them to increase website traffic for free
Post more and more engaging stuff. Stuff that call the people to comment more and more and like your posts more and more.
Create your presence in all major Social Media websites and link your blog to them.
Must include social media sharing buttons to your blog posts and main blog page.
Share your new posts regularly on Social Media websites.
Don't just share new posts, but also give at least one hour a week to organize your older posts and share them to Social Media.
Try to build more audience on Social Media.
Use browser extensions or other SEO tools to save your time while sharing on Social Media.
The following Social Media Sharing websites are Must to Post websites:
Facebook
Twitter
StumbleUpon
LinkedIn
Google Plus
Digg
Technorati
Give your 40% available time to Social Media sharing and Social Media audience building. It's important and in this way you can increase website traffic within very less time.
Remember! The more you use Social Media to get your website more traffic, the more quickly you make your blog renowned to the world! 😉
2. Post Quality and Regular Content:



Another one of the most essential ways to Increase Website Traffic is related to your blog content.
As far as the blog content is concerned, it should have the following two qualities:
Always post Quality Content
Post your Content Regularly
Regular posting assures your continuous presence on the blogosphere which results in good search engine linking and higher PRs and Quality Posting assures your loyal visitors.
Loyal visitors are those visitors, who after visiting your blog once, find it useful and Bookmark it to visit it later. These visitors are the much needed asset for the success of a blog.
There are many methods of increasing loyal visitors, I will post them in a later post.
12 Tips For Writing Engaging Content For Readers
3. Let not Alexa & Page Rank divert Your Attention



Many new Bloggers, (including me too when I was very new) wasted their precious time in judging there Alexa Rank and Google Page Rank. This is the first step of disaster for a Blogger.
If you follow the same pattern, you should overlook it as soon as possible.
No blog can get Alexa Rank of 1000 within a month nor a Page Rank of 6 within a month.
Just keep these things aside and Focus on QUALITY of your content and REGULARITY of your content.
Its simple! Just stick to the basics. Don't try to be over smart. Analyze some successful blogs and see their writing and presenting methods. Try to furnish your writing skills.
Never ignore Social Media integration. As it is the biggest secondary too to increase website traffic, it is atraffic generation tool.
It is nice to see our blog getting more and more increased in Alexa Rankings but what you need is "Traffic" which could only be generated by sticking to the basics.
Focus more to Increase Website Traffic and When you get traffic, you'll automatically get higher Alexa Rank and Google Page Rank.
Top 15 Killer Tips To Increase Page Rank!
4. Involve Yourself with the Blogosphere:



It is very important, as Blogosphere community is a great source to Increase Website Traffic.
Be yourself known to the blogosphere by following some of the methods given below:
By commenting on blogs (especially those with CommentLuv enabled)
Retweeting some Tweets of top ranking / high follower bloggers, it might also make them to Retweet your tweets too.
Making strong presence in all major social media websites.
Tweet different good articles from different blogs giving "via @BlogOwner" link.
Guest post quality articles.
Try to make personal contacts with some of the leading bloggers, so that they may share their experiences with you.
It will be my pleasure if you share some more ideas regarding involving with blogosphere in this Increase Website Traffic post in comments. 🙂
5. Give Attention to Website Theme & Loading Time:



Nice presentation of blog design and faster loading are the two factors which assure the number of loyal visitors to your blog.
If your blog has a scary look and navigation is difficult, your visitors will start neglecting your website even if it appeared in Google search page one. If you want your visitors to visit again and again, then you will have to choose a simple and easily navigatable design for your blog. It'll surely help you to boost traffic and also increase website traffic with ease.
Pageload determines the time in which your page loads completely. It also needs to be good if you want your blog to be visited by a visitor every now and then and thus create loyal readers.
Pingdom Pageload Checker is a very good tool for Pageload information. It completely analyzes the performance of your blog and lets you measure each and every aspect of your blog/website. It is really a tool worth trying.
6. Add & Optimize Social Media Sharing Buttons: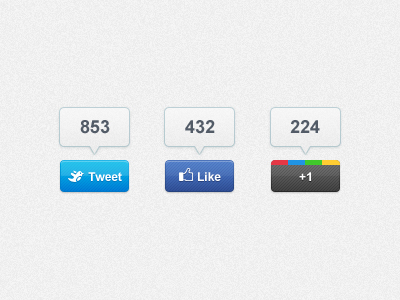 Another way to increase website traffic is to add Social Media Sharing buttons allow your visitors, as well as you to share your stuff on Social Media. These buttons are added to many blogs. But the correct placement of the buttons is what matters.
Try to add the buttons on the eye-catching spots. For example just at the end of post. The reader who reads till the end will surely like to share it to others.
Add an inspirational text above the buttons like:
"Found this article beneficial??? Share This to Your Friends. One of Your Friends Might be waiting for Your Share"
"Share This Post and Help Your Friends"
Or you could use some better attention diverting sentence. Its absolutely upto you intelligence. (Sometimes, you also need to be a bit gifted to be successful, but don't worry, not in all the cases)
Also focus on the color combinations of your sharing buttons. Set them perfectly according to your blog template design so that they shout the visitors to share your post. 😀
7. Assure Loyal Readers by Creating Mailing Lists:



A strong mailing list has always been an ingredient for a successful blog. Mailing lists are a major source of assuring continuous traffic and they will surely help us to Increase Website Traffic. A person reads your blog post, likes it and wants to get updated from your blog.
No worries mate! Offer him something to do by adding a nice gadget for Email Subscription in well-optimized place.
The more subscribers you get to your mailing list, the more traffic you get to your blog and thus it will help you to increase website traffic
These were the 7 Powerful Ways to Increase Website Traffic in 2013. So it is a very DENSE EXTRACT and might well help you. And I am sure these tips really gonna help you in the next upcoming year 2013 if you implement them rightly.
If you disagree with any of my point to Increase Website Traffic or want to improve myself, your suggestions are most welcome. I will never dislike your comments (even critical ones) but please be ethical!
Source: https://allbloggingtips.com/7-powerful-ways-to-increase-website-traffic/
---
---
You might also like this video