As you all probably noticed, WordPress.org gave us the perfect Christmas present: the new 3.5 WordPress version can now be downloaded.
Named Elvin (after jazz drummer Elvin Jones), this version came out to rock (or jazz?) the WordPress world by changing and improving quite a few things.
The main feature is the new process for uploading media and creating galleries but also you will notice the new Twenty Twelve theme, which comes with lighter, minimalist and responsive design (that means we won't see the large bulky header image never again!).
Another news: a brand new color picker, the Link Manager in hidden and the dashboard supports HiDPI (Retina) displays, easy content-import from Tumblr and supports for Instagram, SoundCloud and Slideshare embeds.
Media Manager in WordPress 3.5
This version's marquee feature – the Media Manager – allow you to upload images and other files and also to insert them into your posts a quite different than you're used to. Also you'll definitely like the new way the galleries are created.
Uploading Images
You can now upload media (specifically images) by dragging and dropping them into the Media Upload area. You can drag-and-drop more images at the time.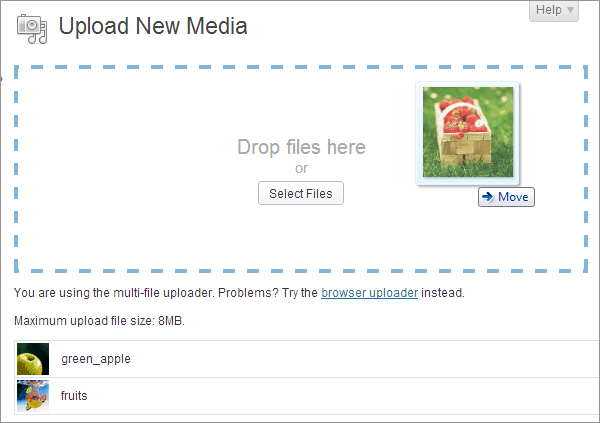 Also, you will notice that each uploaded file will be edited in a different page. That's not a bad idea, but it also requires the click that you saved when uploaded the images by dragging and dropping them.
Inserting images into posts
When you decide to insert media into post, the new Manager, instead of listing the images – as it used to – will display the thumbnails of each image and you'll be able to select and insert more than one at the time (with the possibility to reorder).
More than that, it has a side-pane, where you can add or edit information like title, caption, description and also you can make display settings.
Probably you will notice the absence of Use as featured image when uploading an image. Don't worry, it's not gone, just that it has a place of its own in Media Manager, just like Insert Media and Create Gallery.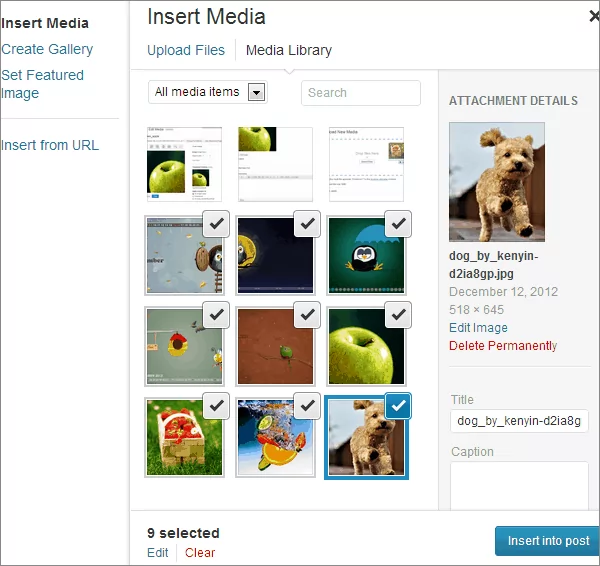 Galleries
The media gallery interface is a great improvement. It allows you to choose multiple image thumbnails at the time and to create a gallery, which can be edited by reordering the images and by making some gallery settings.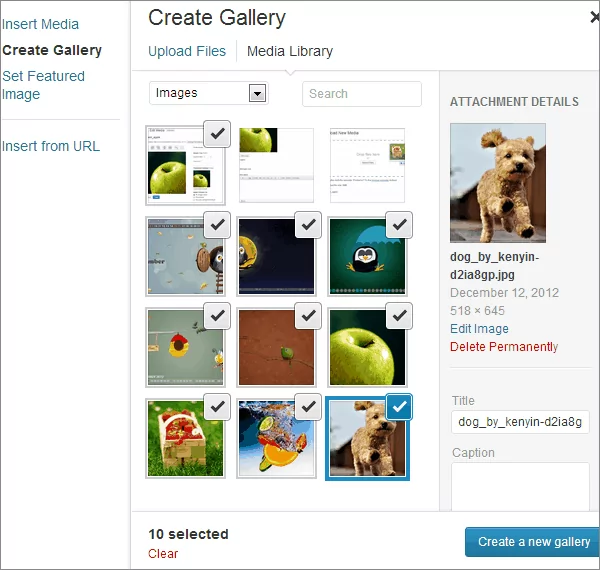 Yes, we like it!
This new user interface and experience is a major step forward, for both WordPress and users of all kind. Some disadvantages are covered by other advantages and so on. But at the end of the day, you will realize that playing with the new Media Manager was a great new experience and you have witness to another WordPress improvement.
Subscribe to get early access
to new plugins, discounts and brief updates about what's new with Cozmoslabs!
Source: https://www.cozmoslabs.com/11734-wordpress-3-5-media-manager/
---
---
You might also like this video